One dead and three injured after shooting in German university lecture hall
24 January 2022, 13:39 | Updated: 24 January 2022, 20:51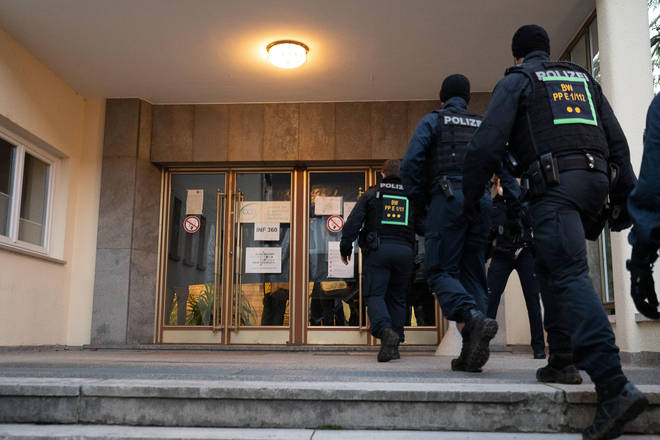 A person has died and three people have been injured after a shooting in a university lecture hall in Germany.
The gunman - an 18-year-old German student - entered the lecture hall at Heidelberg University armed with two guns and opened fire.
In a statement posted to Twitter, the police said there was a large-scale operation in the Neuenheimer Feld area of the city.
It also confirmed the gunman had died, with local reports saying he had turned the gun on himself.
The force said: "This is known so far: A single perpetrator injured several people in a lecture hall with a long gun.
Read more: Rush hour horror in West London: Woman stabbed to death and man killed by vehicle
Read more: 'If you want to fund the NHS you have to pay for it': Boris defends NI hike despite row
"The perpetrator himself is dead."
German media reported there was no obvious religious or political motive, but there were WhatsApp messages from him where he spoke of punishing people.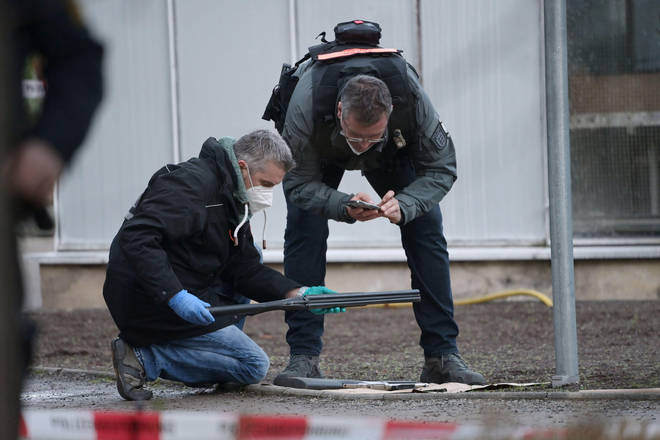 Police were called at 1.50pm local time.
They originally said four people had been wounded, before later confirming one of the victims had died in hospital.
The campus was evacuated as a result of the attack.
Read more: Social mobility tsar: Pupils will bring knives to school if you don't enforce uniform code
Read more: Boris Johnson warns of 'lightning war' as Russian troops amass on Ukrainian border
Neuenheimer Feld is the home of the University of Heidelberg as well as the University Hospital Heidelberg, the German Cancer Research Centre and the Max Planck Society, a collection of research centres.
The country's gun laws are some of the strictest in Europe, with all under 25s required to pass a psychological evaluation before getting a gun licence.