Who Is The Bearded Steward At Wimbledon?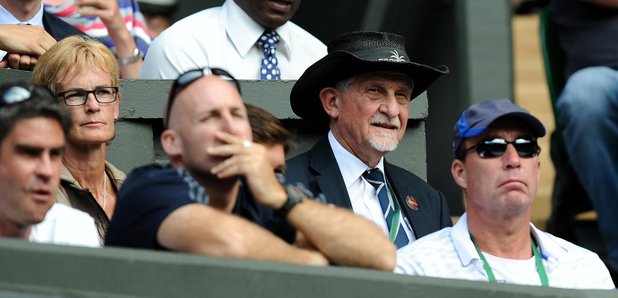 Mystery Hour Question
Every year on Centre Court at Wimbledon, there is a man who looks like Colonel Sanders with a white beard who sits in the same corner. Who is he and why is he there?
Jackie, Thames Ditton
Answer
** Definitive **
Name: Alan, Cobham
Qualification: Saw an article about him recently
Answer: His name is David Spearing. He's a steward at Wimbledon, and has been for 34 years and he sits in the players box to make sure the players representatives are in the correct place. He lives in Abu Dhabi and comes over once a year for Wimbledon.
Name: Ray, Windsor
Qualification: My daughter was a ballgirl two years in a row.
Answer: He is Mr Wanford. He used to be the trainer for the ballboys and girls at Wimbledon.
(James O'Brien: Sorry Ray, I think you've got the wrong guy. 12 people say it's actually David Spearing.)
- Where Did Tennis Scoring Come From?
- What Happens To Old Balls From Wimbledon?