Sadiq Khan Defends His Team, Takes Aim At "Cronyism" Of Boris
22 November 2016, 15:14 | Updated: 22 November 2016, 15:29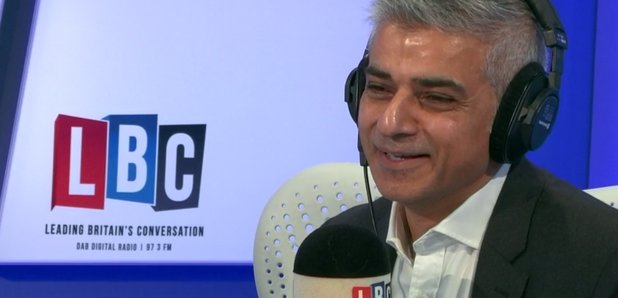 Mayor of London Sadiq Khan is facing a lot of scrutiny about his appointment of Amy Lamé as London's Night Czar but turned a question about that into an attack on his predecessor Boris Johnson.
Lamé has criticised for Tweets she sent previously about Conservatives, including former Prime Minister David Cameron. Under fire as well is her support for Sadiq, with some saying she got the job because of her friendship with Khan.
You have to feel sorry for Sadiq. He didn't want to appoint a mate yet his hand picked interview team told him his mate was best for the job

— Martin Hoscik (@MartinHoscik) November 22, 2016
Shelagh put that point to Sadiq, who laughed at it and replied: "I've got lots of mates. What can I do?
"I didn't approach Amy Lamé to apply for this job...lots of people did support me during my campaign. I don't apologise for that. Lots of people are my mates, I don't apologise for that.
"But you can't exclude everyone from being appointed for a job because they happen to support me or because they're my mates.
"Her appointment has been universally welcomed - I appreciate not by Conservative members of the [London] Assembly."
Then Sadiq took aim at Boris Johnson, the now Foreign Secretary who was Mayor for eight years: "Compare and contrast my six months in the job in relation to cronyism - and the previous guy."