Eddie Mair Turns The Tables On Steve Allen... And It Gets Very Emotional
1 September 2018, 16:00 | Updated: 8 September 2018, 07:43
Steve Allen interviewed LBC's new drivetime presenter for a special episode of In Conversation With, but things became very emotional when Eddie Mair turned the tables on his interviewer.
Steve Allen teared up when Eddie Mair offered his warmest compliments for the way Steve presented his early morning show after his friend Dale Winton passed away.
Steve knew Dale Winton better than anyone else, having met him at the age of 18.
Eddie described listening to the show in April this year as a "tour de force".
"I woke up early that morning and went onto the news websites, and my first thought was you," he said.
"I really felt for you. I was feeling for you, I was worried for you.
"And I thought there is nowhere else Steve will be than in that studio."
Eddie continued: "As a piece of broadcasting, and I just want to say this to your face, it was a tour de force.
"I can't think of a more complete absorbent piece of radio that I've ever heard. It was incredible.
"Not just how you held it together, because sometimes you didn't, but it was the most human piece of radio I think I've ever encountered.
"It was absolute gold standard production, and I'm in awe."
A teary Steve replied: "My boss had already said he wasn't sure if I was going to come. I started the programme just fine, and then something hit me."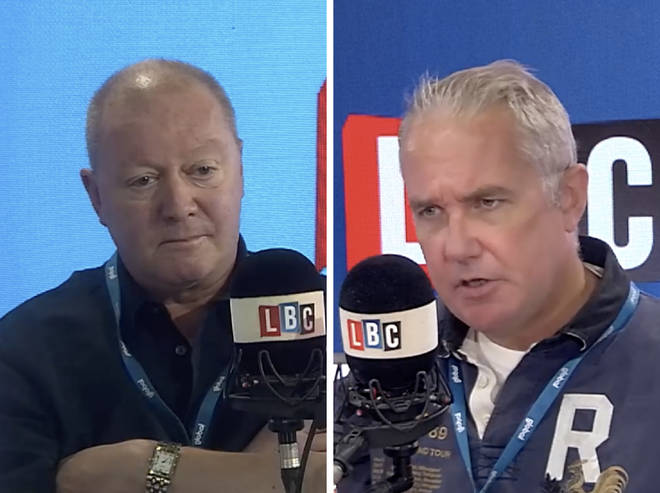 The Supermarket Sweep host passed away on April 18th, aged 62, at his home.
Steve first met Dale as his relief DJ at the age of 18 and they immediately hit it off.
The pair became close friends, working together, going on holiday together, even briefly living together.
Taking to the air on LBC the following morning, a teary Steve paid tribute to his friend in an extremely emotional show.
Listen to the interview in full on In Conversation With: Saturday morning from 6am and Sunday evening from 9pm.