The Moment Steve Allen Left Denzel Washington In Hysterics While Talking About Death
10 August 2018, 10:49 | Updated: 13 August 2018, 11:01
Steve Allen left Denzel Washington in hysterics as they discussed death during an In Conversation With programme.
Steve met the star, who is in Britain to promote his new film Equaliser 2.
But when Steve asked a deeper question, the conversation became hilarious.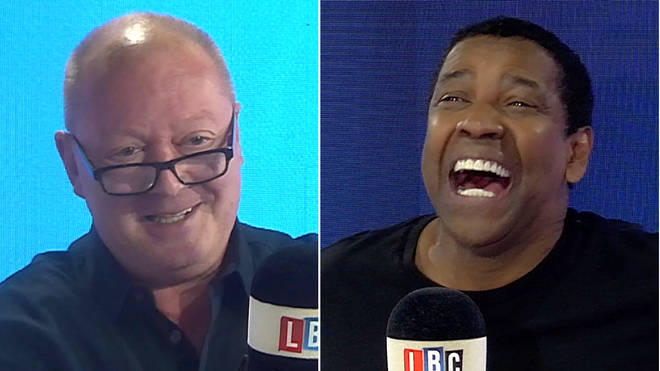 Talking about Denzel's generosity, Steve said: "You obviously like giving back to a business," to which the star responded: "You can't take it with you."
Then Steve added: "I'm going to try. I'm going to have a cheque put in the coffin."
That left Denzel in a fit of laughter, even asking if he can use that joke himself!
Watch the brilliant moment at the top of the page.
And you can hear the full In Conversation With Steve Allen interview with Denzel Washington on Sunday at 9pm.