Ukip Deputy Leader Fires Back At Tim Farron Criticism
28 November 2016, 14:51 | Updated: 28 November 2016, 15:22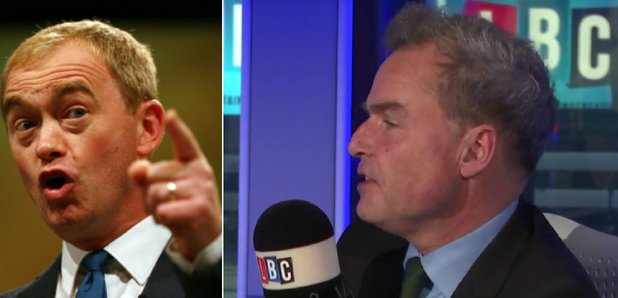 "Who even knows who Tim Farron is?" says Peter Whittle, the new Deputy Leader of Ukip, in this sparky back and forth with LBC's Shelagh Fogarty.
Shelagh Fogarty spoke to Peter Whittle just a few hours after he became the party's Deputy Leader, with Paul Nuttall replacing Nigel Farage in charge of Ukip.
Tim Farron said today that Ukip's "divisive politics threatens the character and cohesion of our society" and accusing them of "stoking up hatred and mistrust of our neighbours".
"Who cares what Tim Farron says, first of all?" was Whittle's blunt reply.
"I do!" replied Shelagh. "He's the leader of a substantial political party in this country."
Whittle: "Who even knows who he is? Most people don't even know who he is. This is ridiculous."
"Hang on," replied Shelagh. "They've got MPs in the House of Commons. You've got one and he used to be a Tory!
"With all respect, you cannot say 'who's Tim Farron?' because people will be saying: who's Peter Whittle?"
"This is the man who is trying to invalidate the votes of 17.4m people in the Brexit referendum," said Whittle. "How British is that?"