Through The Eyes Of A Tory: Where It All Went Wrong For Theresa May
9 June 2017, 15:51 | Updated: 9 June 2017, 20:34
Tory MP Ed Vaizey has offered what he described as a "blunt" take on what lead to Theresa May's election campaign ending in disaster.
The Prime Minister failed to secure the thumping majority she had hoped for, despite starting the campaign seven weeks ago 20 points ahead of Jeremy Corbyn.
Mrs May has been criticised for her election strategy - with critics unhappy with her sloganeering and failure to take part in leaders' debate.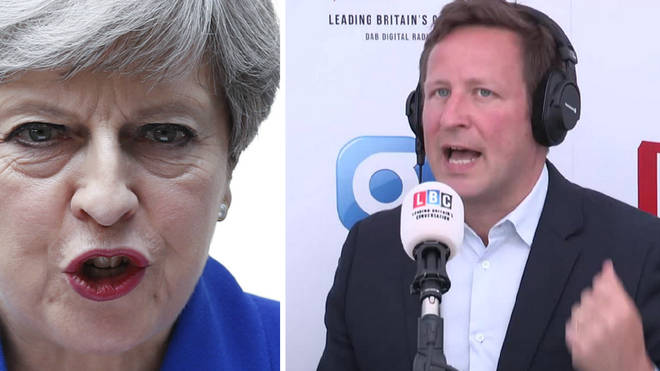 Mr Vaizey, who was once again elected MP for Dicot and Wantage, joined Shelagh Fogarty to offer his honest take on where it all went wrong.
"It was a difficult campaign," the Tory admitted.
"If you want me to be honest about it and you want me to be blunt I feel the campaign was a bit on auto pilot.
"The rules of the game had been set in central office and that was to knock down Jeremy Corbyn, be negative about him - I think it was a brave and good manifesto."
Mr Vaizey added it was clear the Prime Minister's ratings had taking a bit of a knock throughout the bruising campaign - but said "there's no reason she can't get that back".