Passionate Remainer Is So Ashamed Of Brexit He Bursts Into Tears
23 June 2017, 14:35 | Updated: 23 June 2017, 15:15
LBC caller Chris broke down into tears as he told Shelagh Fogarty about the "shame" he still felt over Britain's decision to leave the EU.
The passionate Remainer spoke to the LBC presenter on the first anniversary since the result of last year's Brexit referendum.
He said the outcome left him feeling "sick" and he was still trying to come to terms with the decision 12 months on.
During his heart-felt tirade, Chris warned Brexit meant that Britain was no longer the "beacon of the world".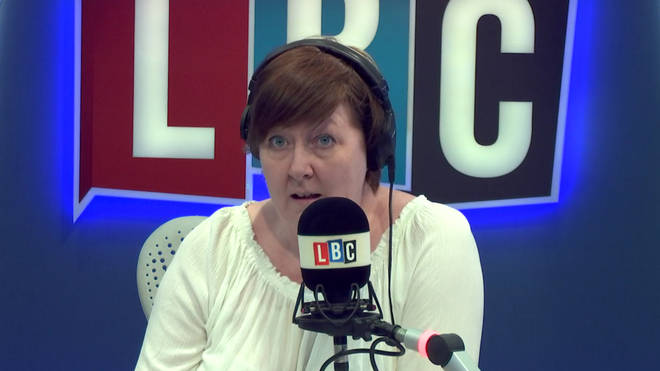 He criticised Theresa May for not guaranteeing the rights of EU nationals sooner calling on the Prime Minster to "do the right thing".
As he became emotional, he said: "I'm talking from my heart right now and trying to stop myself from crying.
"That's how passionate about this I am."