Exclusive: Man Claims He Was Abused As A Child By Athletics Coach
2 December 2016, 14:05 | Updated: 2 December 2016, 14:07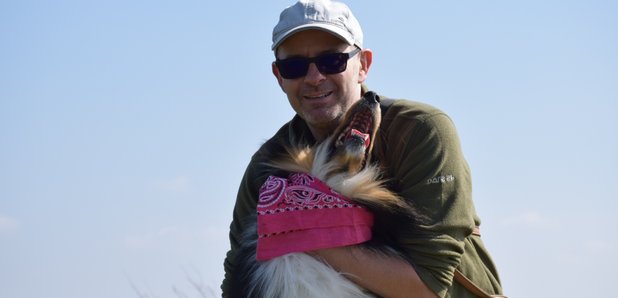 As more investigations are opened into child abuse in football, allegations about abuse within the world of athletics emerge.
Speaking exclusively to LBC, Vernon Sharples claims he suffered abuse in the 1970s at the hands of an athletics coach who also worked as a physiotherapist. He has never spoken publicly about what happened but has waived his right to anonymity in order to tell his story.
Vernon was 16-years-old and working in a sports shop when a coach and former athlete, who frequented the shop, encouraged him to start going to the local athletics track. Vernon become part of the training squad there and it was in the treatment room at the track where he claims the abuse occurred.
"You knew that if you were the last person, you'd be in there on your own. And that's when he started touching me."
Like so many young victims, Vernon felt powerless to stop what this older person, who was respected by others, was doing to him. He also says that it was the emotional rather than physical effect of the abuse that was most damaging.
"Looking back, it's the way I was totally controlled and manipulated. That's the damage, more than anything physically that he ever did."
While Vernon's decision to speak out is a big step for him, he claims that the CPS has refused to prosecute the case because of the length of time since the incident. But that hasn't stopped him in his quest for justice.

"I'm not after vengeance. I want him in a court of law to have to account for what he did to me and for me to tell my story. That is what I want."
The story of child abuse in sport has mainly focused on the football world so far - and today West Midlands police became the 18th force to open an investigation into child abuse in football - but Vernon suspects the problem is far more widespread.
"My first reaction was 'it's not only football'. It will be happening and has happened across all sports."
Vernon's allegation adds pressure to UK Athletics after it is alleged the organisation has been involved in a 10-year cover up of abuse following the conviction of coach Darrell Bunn - former coach of Jessica Ennis-Hill - for indecent assault and child abduction.
UK Athletics have been contatced for comment.