Fishwife Delivers The Most Passionate Rallying Cry For A Hard Brexit
17 July 2017, 14:39
This is the incredibly passionate rallying cry from a fishwife who has called on all Brits, no matter their political persuasion, to get behind a hard Brexit.
June gave Shelagh a ring as David Davis headed to Brussels for the second round of negotiations with the EU's chief negotiator Michel Barnier.
The Brexit Secretary has called on his Brussels counterpart to "get down to business" as the clock ticks on Britain's departure from the bloc.
June told Shelagh how she was fed up with Remainers talking Britain's chances outside the EU down.
During her blazing pitch, the LBC caller roared: "Nothing is bad, we need a hard Brexit, we've got a damn good Prime Minister behind us - she's got true grit that girl.
"She's put up with nothing but c*** since she came into office, when Cameron walked away, we need a good woman behind us.
"We've all got to get behind her, whether you're Labour, Lib Dem - I don't care."
At this point, Shelagh intervened, arguing: "No we don't. People can think for themselves, they don't have to get behind anybody."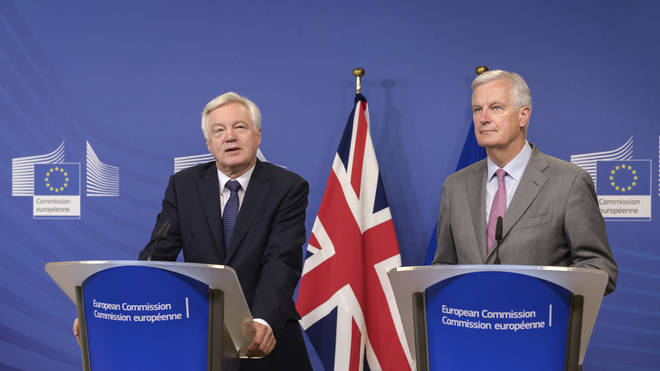 Undeterred, June continued: "We're coming out, simple as that.
"Let's pull together and then if she gets it all wrong and there's a big, major cock-up in five years time then you can let someone else do the job.
"At the moment we need to be united and be 'Rule Britannia'!"
June went on to explain how she wanted "her fish back" because fisherman had been left "broke" by the EU's Common Fisheries Policy.
"They can't afford to put bread on the table for their children, fisherman are skint," she continued.
"We are now going to get all our waters back which is worth £1.2bn catch per year.
"Coastal communities will start to flourish then the money will come into towns and cities. Hallelujah!"
Watch June's passionate tirade in full in the video at the top of this page.