Distressing Video Shows Care Staff's Abuse Of Elderly
22 November 2016, 14:12 | Updated: 22 November 2016, 14:23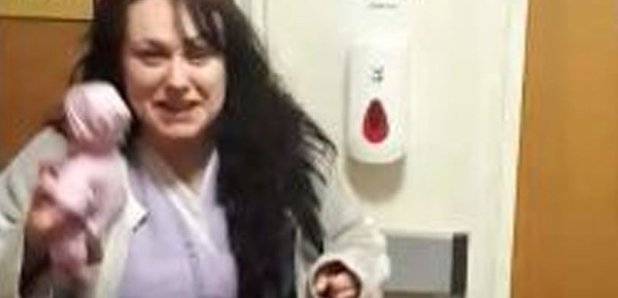 Throwing a "comfort doll" used to help people with dementia, these are the heartless care workers who have been jailed for bullying the vulnerable people in their care.
(Caution: contents may be distressing. Video courtesy Manchester Evening News)
Shauna Higgin and Victoria Johnson posted videos online showing their treatment of the dolls, which are used as a therapeutic tool. In one clip, they screamed "die, doll, die!" as they flung it around, in clear view of one of the care home residents.
Residents become very attached to the dolls and often treat them as if they were their own children.
The women pleaded guilty to wilful neglect, with Higgin jailed for 13 months and Johnson for 12 months. The videos showed them boiling the doll in a pot, as well as placing it in a tumble dryer. In one photo with the caption "tug of war", Higgin can be seen pulling the doll away from a distressed elderly lady.
Both women pleaded guilty and wept in the dock, as the judge described them as "bullies".
Shelagh is talking about the horrific case today and asking: is this the right sentence?