Cop Accused Of Hillsborough Cover-Up Grilled By Shelagh
17 November 2016, 15:18 | Updated: 17 November 2016, 15:26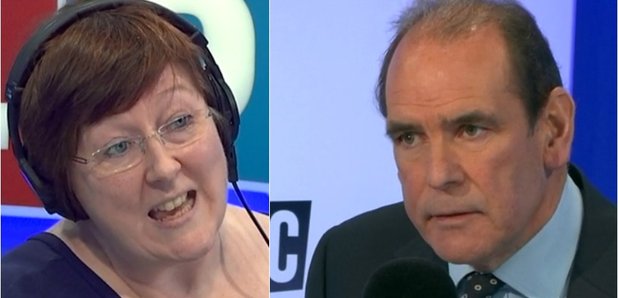 This is the emotive and forensic interview that Shelagh Fogarty conducted with Sir Norman Bettison, whose new book on Hillsborough has caused outrage amongst families of the 96.
Bettison is the former South Yorkshire Police chief inspector who has been accused of leading a police cover-up of what happened at Hillsborough. His new book Hillsborough Untold is, he says, an attempt to clear up "suppositions" and "smears" about how the police behaved on the day and afterwards.
But describing the book as "self-absorbed", Shelagh - who has reported on the Hillsborough disaster for 27 years - challenged Bettison and shared with him a remarkable story.
The LBC presenter recalling getting into a cab with a Liverpool football fan who had been there on the day and who told her that he had been made to feel guilty for years.
"He was crying as he told me this: 'I've been made to ask myself again and again: did I kill my friends? I knew but I hadn't but the world kept telling me - you did, you did, you did.'"
See Bettison's response above.
Shelagh cares deeply about the issue and her handling of the interview drew a lot of praise:
@ShelaghFogarty @LBC well done Shelagh a great listen, I've seen first hand how much this means to you. That man and his book is a disgrace!

— Graham Sarath (@GrahamSarath) November 17, 2016
@ShelaghFogarty @LBC seriously Shelagh how did you not hit him?! Utter fantasist, you did very well but he is incapable of seeing the truth

— Mags H (@MagsHumber) November 17, 2016