Britain Blew PM The Loudest Raspberry Over A Hard Brexit: Lord Ashdown
9 June 2017, 14:07
Britain rejected Theresa May's Brexit plan with the loudest raspberry possible at the ballot box yesterday, Paddy Ashdown claimed.
The Liberal Democrat peer and former leader of the party joined Shelagh Fogarty in College Green, Westminster on Friday morning.
The Prime Minister has said she will form a government with the support of the DUP - after the Conservatives lost their overall majority.
During her campaign, Mrs May vowed for a clean-break from the European Union, removing Britain from the Single Market and ending freedom of movement.
But, following the disastrous result for the PM - Lord Ashdown claimed voters had issued her a clear signal to change direction.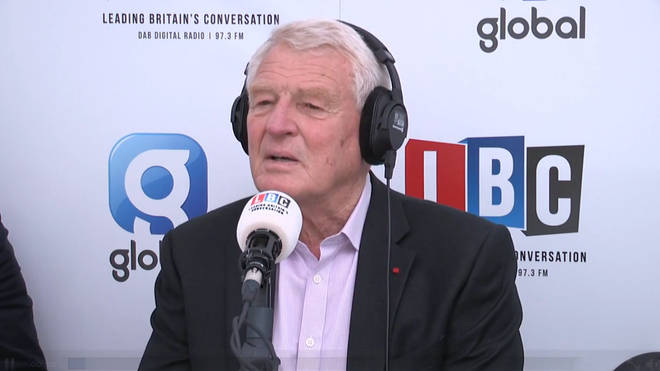 He told LBC: "Here's a Prime Minister who said: 'Give me a mandate for a hard-Brexit", and the British people blew her the loudest raspberry you can imagine last night.
"She pretends it hasn't happened, she goes to see Her Majesty when she's got no democratic legitimacy what-so-ever.
"If she insists on a hard-Brexit she is repudiating the voice of the British people and the ballot box."
Lord Ashdown went on to say it was time for Mrs May to end her premiership.
"In the interests of the Conservative Party, in the interests of the country, and in the interests of getting the best deal we can she has to go."