Michael Howard: Scottish nationalists will be turned after Brexit
14 December 2019, 16:20
The former Conservative leader thinks Scots might change their mind about independence after feeling the "benefit" of Brexit.
Speaking on the success of the SNP and the possibility of a second independence referendum, Michael Howard said: "The Scottish National Party, they won a lot of seats on Thursday, got 45% of the vote in Scotland.
"The same 45% who voted for independence though Nicholas Sturgeon herself said that not everybody who voted for the SNP on Thursday necessarily wants independence.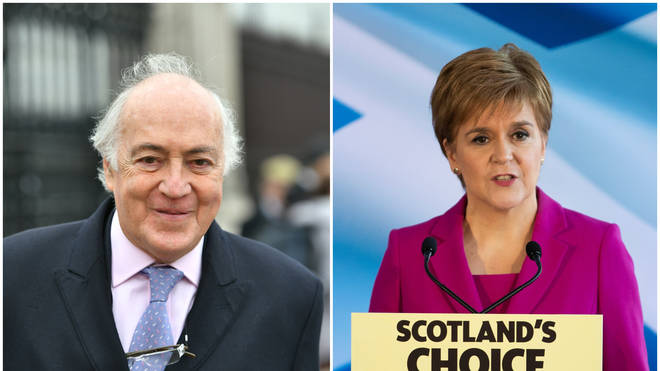 "So I don't think things have changed very much on that in Scotland and once the Government demonstrates that Brexit could work for Scotland and let a growing UK economy benefit Scotland, I think that the nationalist side in Scotland can be turned."
When asked about a border poll in Northern Ireland, he said: "We've got to make sure that Brexit works for Northern Ireland too."
He also said he would rule out a second independence referendum in the next five years.