Maajid Nawaz's Blistering Case For Why Second Referendum Is Not Undemocratic
30 March 2019, 14:25 | Updated: 30 March 2019, 17:57
Maajid Nawaz launches into a blistering case for why it is not undemocratic to revert back to the people to decide how to break the Brexit deadlock.
Speaking on his LBC show, Maajid Nawaz drew frustration from Theresa May's insistence that 'holding a second referendum would mean not supporting the result of the first' despite putting her Brexit deal to MPs on three occasions.
"If it's democratic for Theresa May to put her meaningful vote before Parliament for a potential fourth time why is it undemocratic three years later for the people to have another say over what type of Brexit they like, over which deal they prefer," he said.
"To have parliamentarians vote [her deal] for the fourth time and yet somehow that's not undemocratic?
"That's not disrespecting the result of the first time she attempted to put forward her meaningful vote and got resoundingly rejected?
"Yet going to the people to ask whether we want Theresa May's deal, no-deal or to remain in the EU is somehow undemocratic?"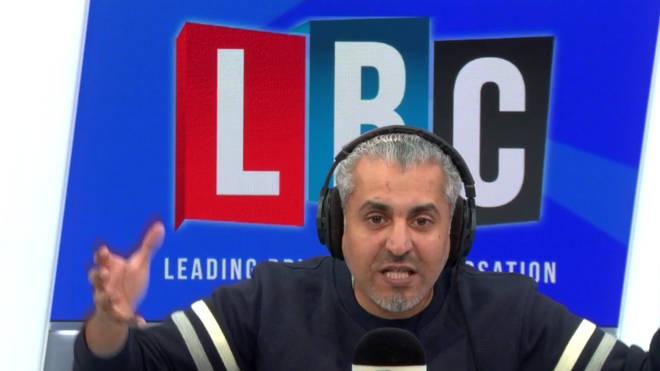 His comments come after Theresa May's Brexit deal was rejected for a third time by MPs on the date Britain was originally due to leave the European Union.
Her Withdrawal Agreement was defeated by 344 votes to 286 in what was another dramatic day in the House of Commons.
The result now means that the UK will miss the EU's deadline to secure an extension of the Brexit process and leave with a deal on May 22nd, instead giving the Prime Minister until April 12th to come up with an alternative plan.
"They could all change their minds when the situation changes, when the facts change, when the context changes, when the consequences of their decisions may end up being not what they initially intended, but it's somehow undemocratic for the people to be given a chance to see if we've changed our minds on Brexit three years later," said Maajid.
"And this really points to the utter absurdity of the situation.
"Parliament can't make its mind up, and because it can't make its mind up and because it now may well be asked for the fourth time to decide on something, isn't it time that we all realise that just as Jacob Rees-Mogg has that we the people also have the right to change our minds?"
Watch in the video above.