James O'Brien Given Perfect Explanation Of Why Airport Expansion Has To Be At Heathrow
25 June 2018, 13:22
This caller provided the "penny drop" moment to James O'Brien of why it's so vital for the country to expand Heathrow Airport.
James had been concerned over the addition of a third runway at Heathrow, suggesting that no one has ever had the problem of not being able to go on holiday.
But Tara called up from Egham. She told James she did a thesis in "The Concept Of Airport Centrality" and she explained why we need to increase air capacity at Heathrow.
She said: "For cities, it is the most important factors in economic growth for the area.
"It's all about how quickly business people can get to their place of business. There's a huge value in time. Cities will attract businesses if it is well connected.
"You see a lot of companies moving their headquarters to places like Staines and Weybridge, because it's 15 minutes from Heathrow.
"If you spend a lot of time circling or struggling to get flights, you're not going to attract those businesses.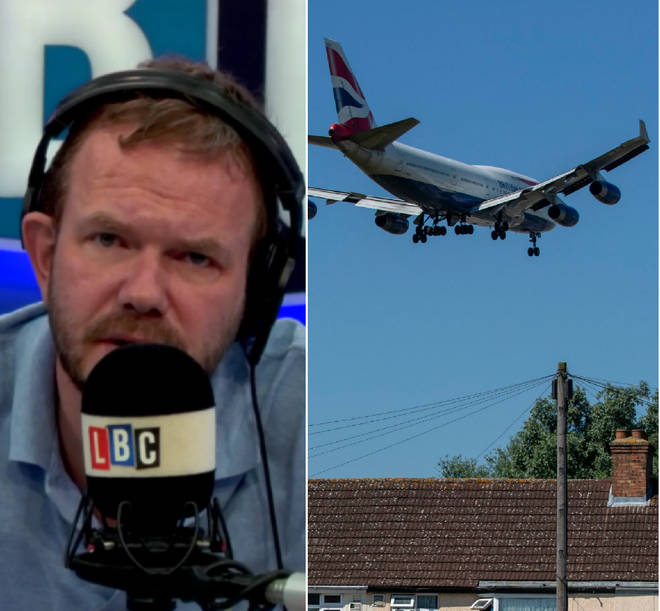 "Not long ago, Atlanta became a major powerhouse business city by first investing in their airports to make it a central location. So someone in Tennessee could more easily get in and out for business than for example to go to Chicago.
"It has to be at Heathrow, or else you're just reinventing the wheel."
She pointed out this is going to be especially important when we leave the European Union as we will need to make Britain more attractive to business once we're out of the Single Market.
James described it as a "penny drop" moment and gave her a Ray Liotta: "If you build it, they will come."