Brexit Has Given People Licence To Be Racist, Says Baroness Lawrence
29 March 2018, 10:53 | Updated: 29 March 2018, 15:57
The mother of murdered teenager Stephen Lawrence has told LBC that Brexit has given people licence to be openly racist.
Stephen was killed in a racist attack in Eltham 25 years ago, the murder that led to the Macpherson Report which revealed an institutional racism in the Metropolitan Police.
Speaking to James O'Brien live from the Stephen Lawrence Centre in Deptford, Baroness Lawrence stated that racism is on the rise - and blamed the Brexit vote for bringing it to the surface.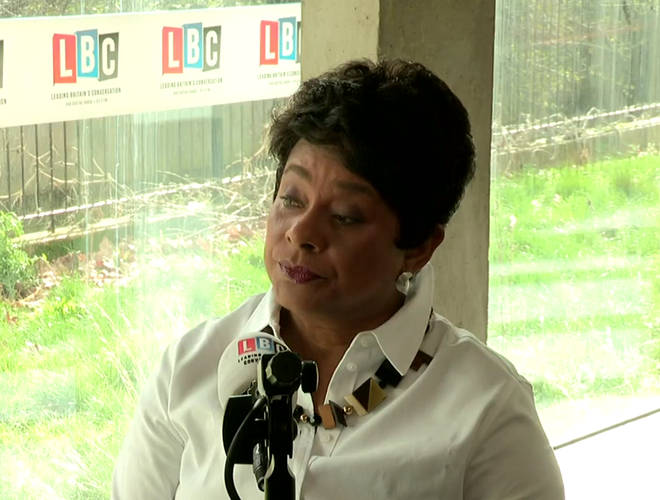 She said: "Since the Brexit, I think it's as if it's given people the right to come out and use language that we were hoping had gone.
"It's always there under the surface, I wouldn't say it's ever gone.
"And now, it's given them licence."
Several people are running the London Marathon to raise money for the Stephen Lawrence Trust.