LBC Meets The Man Calling For A Law Change On Assisted Dying
A man with a painful, incurable but non-terminal illness who wants to end his life has told LBC that MPs should change the law to allow him - and thousands of others suffering like him - to die.
LBC EXCLUSIVE
'Omid' - whose surname cannot be revealed for legal reasons – is bringing an unprecedented legal challenge that, if successful, could make assisted dying legal for anyone with an incurable disease, even if it is not terminal, so long as they are of sound mind.
Whether people in his situation should be allowed an assisted death is not something that Parliament or the courts have previously considered but Omid believes he has a strong case under European law.
The former property developer says he has a "wretched existence".
He is separated from his wife and hasn't seen his three children for 7 months because he doesn't want them to witness his suffering. The mere thought of his children moves him to tears.
His illness, which will only get worse, has already left him severely disabled and almost unable to speak.
"It's already been four years that I have had this problem," he managed to tell LBC's Richard Suchet.
"I have nothing to look forward to. Every morning I get up and it's the same thing. Same thing. I don't want to be alive.
"I get up in the morning with pain. My eyes are very hard to open because all my muscles are gone completely. That's why I get pain in my neck and in my arms."
He added: "I just want to be away from here, somehow. It doesn't matter how."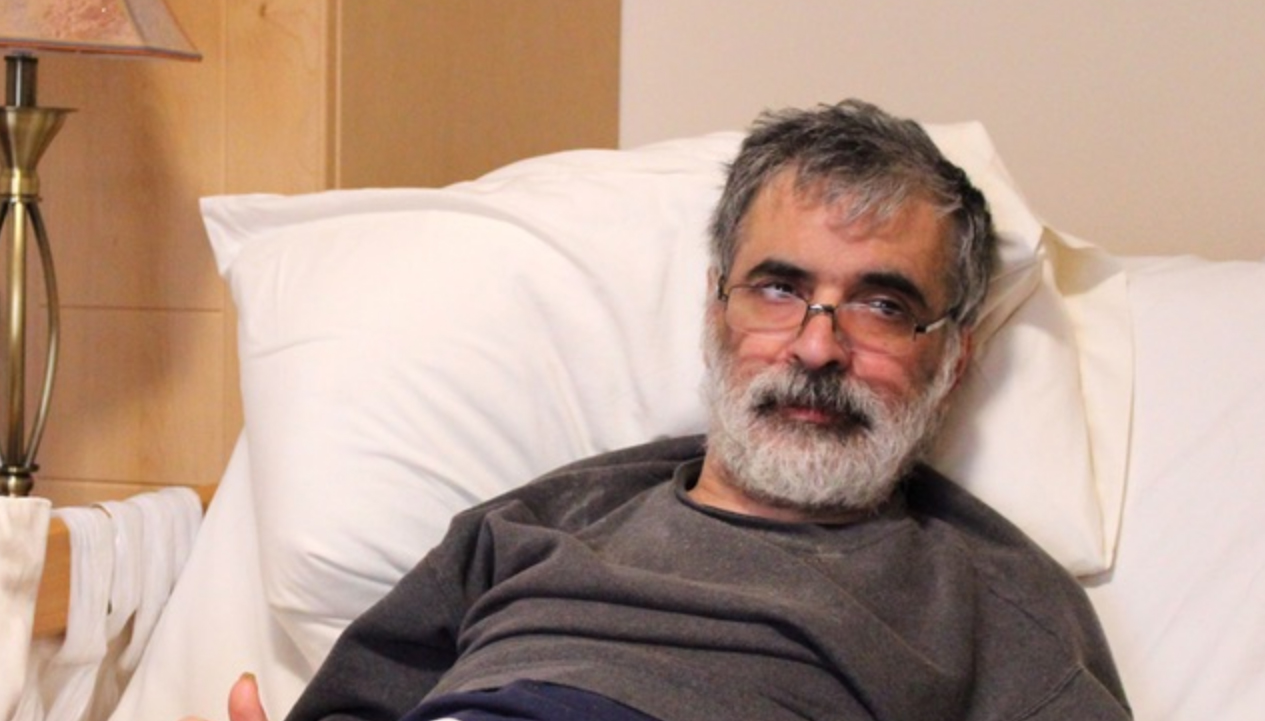 Omid, 54, suffers from Multiple System Atrophy (MSA), an incurable neurodegenerative condition that leads to a loss of motor function.
But doctors estimate that he could live for another 10 to 15 years, which he feels is inhumane.
In 2015, he attempted suicide by overdosing on medication but is no longer physically capable of ending his life without help. His solicitor has warned that he might be forced to travel to the Dignitas clinic in Switzerland at an earlier stage than he would otherwise have done, had assisted dying been lawful in England and Wales.
Omid is asking for the public's help to fund his legal fees and has raised around £14,000 of his £20,000 target. But if his initial court hearing is successful, his costs are likely to rise significantly, possibly to as much as £200,000.
The first step in legal proceedings will be to ask the High Court for permission to challenge the law.
He will argue that the UK ban on assisted suicide (Suicide Act 1961) is contrary to his rights under the European Convention on Human Rights (ECHR), which according to the European Court's interpretation, gives him the power "to decide by what means and at what point his or her life will end."
If UK judges make a 'declaration of incompatibility' between the Suicide Act 1961 and the ECHR, Parliament would be forced to debate the law again to resolve the issue.
Many believe the blanket ban would then be unsustainable.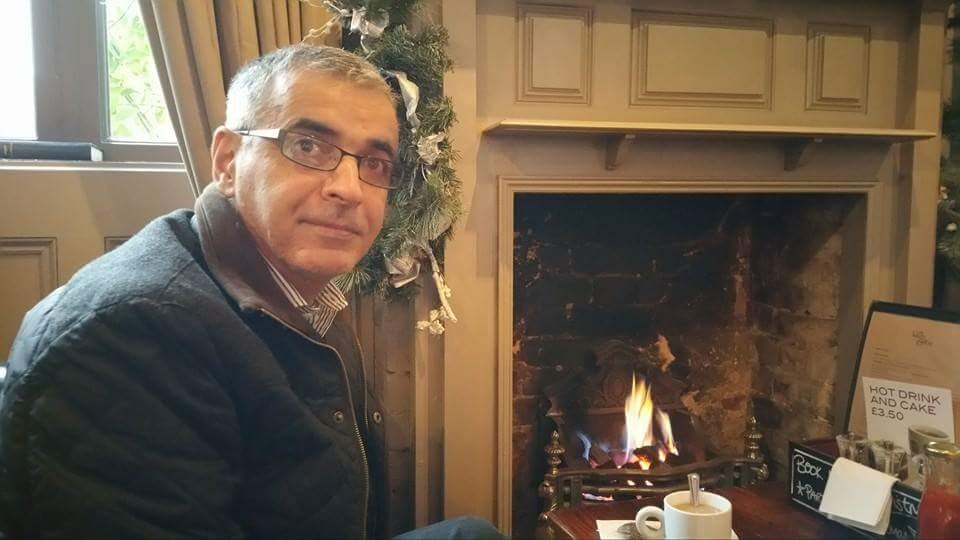 Omid as a young man
Omid is not the only person currently challenging the law on assisted dying.
Terminally ill Noel Conway, 67, is also seeking a declaration of incompatibility and was granted permission last month to bring a judicial review.
Mr Conway has motor neurone disease and is not expected to live beyond 12 months.
His situation differs from the unsuccessful case brought by Tony Nicklinson who wasn't terminally ill but was paralysed from the neck down after suffering a stroke in 2005.
Mr Nicklinson described his life as a "living nightmare" and wanted help from doctors to end his life.
The Supreme Court turned down the challenge on the basis that Parliament needed to conclude its debate about the issue and settle on a final position before a ruling could be made by judges.
But Supreme Court President Lord Neuberger warned there was "a real prospect that a further, and successful, application for a declaration of incompatibility may be made" if a blanket ban on assisted dying remained in place – which it has.
Mr Nicklinson died in 2012 after refusing food and starving himself to death.
Lord Neuberger's comments have given hope to both Omid and Noel Conway. But Omid is expecting an uphill battle: "They [MPs] don't care about dignity," he said.
"[They think], as long as we're ok. Because we're ok, who cares about this guy? Omid or whatever his name is, or Conway, or this other guy – who cares about them? Let them suffer!"
Asked if he felt neglected, Omid replied: "I don't feel. It's the truth. They don't care about other people. And they always talk about dignity."
Noel Conway's case is backed by Dignity in Dying, which is not supporting Omid's case.
Chief Executive Sarah Wootton told LBC: "Omid is not terminally ill. Our policy is that we are campaigning for a law change like the laws in Oregon and other states in the US so that terminally ill people with less than six months to live, who are mentally competent, can have the choice of an assisted death if they feel they are suffering unbearably. Omid doesn't fit those criteria.
"I'm not saying there's a moral difference between the two cases but there's a practical difference between someone who is dying versus somebody who is living and wants to die."
Some European countries – namely the Benelux countries - have laws that allow people who are not terminally ill to receive assistance to die.
In the US and Canada, assisted suicide is legal for terminally ill, mentally competent adults, with less than 6 months to live.
If the UK Parliament was to end the blanket ban on assisted dying, it would likely draft legislation based on one of these two models.
"Most of the debate around the Assisted Dying Bill in 2015 focused on whether there could be adequate safeguards if the law was to be changed. But we already know there can be adequate safeguards because look at other countries who have passed these laws - there are no examples of people being coereced into death when they didn't want it," says Richy Thompson, from the British Humanist Association which is supporting Omid.
"The debate - and the one that preceded it - looked at people with less than 6 months to live. This issue of people who are incurably suffering has never been properly looked at so it's understandable that Omid feels Parliament hasn't dealt with this issue properly."

Omid will find out on 22nd May whether he is given permission to proceed. There is a chance that his case might be heard in conjunction with Noel Conway.
You can read Omid's grounds for his legal challenge here.