Moment SNP MPs Storm Out Of PMQs After Row With The Speaker
13 June 2018, 13:13 | Updated: 13 June 2018, 13:33
This is the moment SNP MPs stormed out of the House of Commons partway through PMQs in protest after their Westminster leader was kicked out of the chamber.
The Speaker of the House John Bercow repeatedly told Ian Blackford to sit down but he refused.
It's after the SNP MP called for the House to sit in private in protest over the government's handling of the debate on the EU Withdrawal Bill.
"The people of Scotland will not be disrespected by this parliament," he said.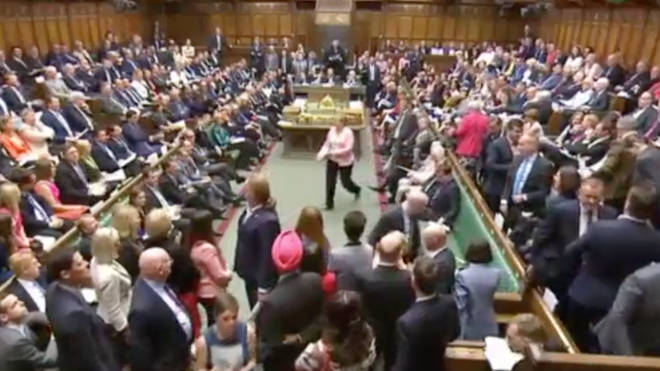 The unprecedented event brought PMQs to a temporary halt as Mr Bercow refused his demands.
After repeatedly asking the MP for Ross, Skye and Lochaber to take his seat, the Speaker expelled him from the Chamber for the rest of the day.
He was followed by fellow SNP MPs who stormed out of the Commons to the sound of jeering.
Joanna Cherry, the party's justice and home affairs spokesperson, appeared to wave her way out.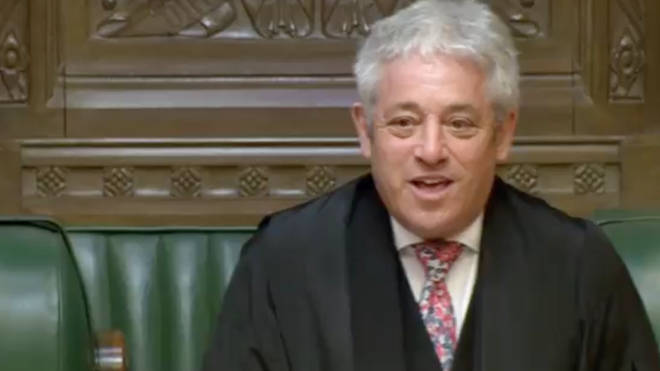 Moments later, Nicola Sturgeon tweeted she was "right behind" her party's MPs.
"Scotland and @ScotParl are being treated with contempt by Westminster and it needs to be highlighted," she added.
While Scottish Conservative leader Ruth Davidson wrote: "Questions tabled to the PM going unasked, a debate that was likely to be granted by the Speaker shunned, all so @theSNP could pull a manufactured stunt. Grievo max."
Watch it unfold above.