Betfred Worker Repeatedly Punches Punter After Betting Shop Row
23 March 2018, 14:42 | Updated: 23 March 2018, 14:44
An employee at a London bookmaker has been caught on camera flooring a punter in front of stunned customers.
The Betfred worker landed a number of punches as he sent the customer flying off his stall near a bank of betting terminals.
The remarkable footage begins with the customer making lewd remarks about the employee's sister.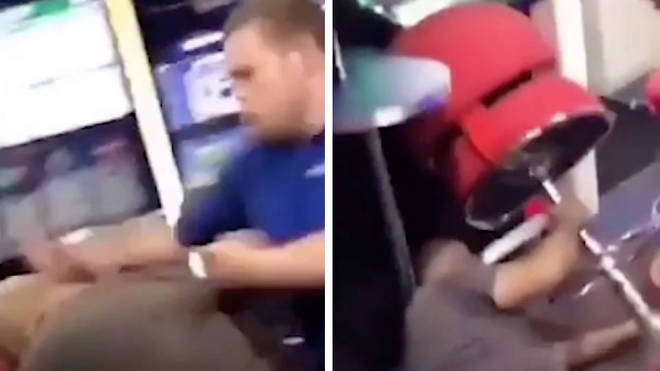 Eventually he has enough as he storms out from behind the counter inside the south west London bookies.
He charges towards the man and then repeatedly punches him off until he falls his stool.
The video ends with the customer on the floor.
Betfred said it was aware of the video and the worker had now been sacked.
In a statement, a spokesman said: "We were made aware of the video in February, launched an investigation and took the appropriate action."