The Followers: A new Global Player podcast with Shelagh Fogarty
12 July 2022, 09:45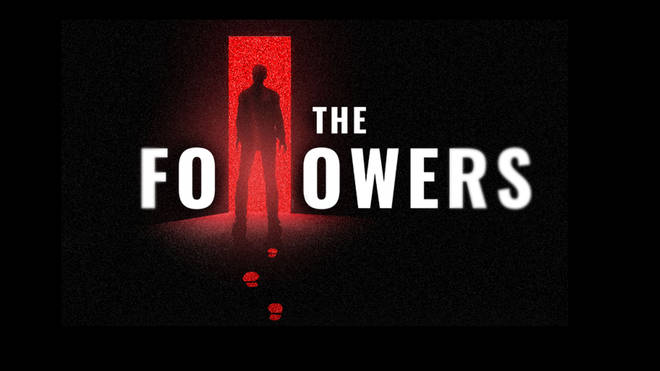 The Followers is a brand new podcast exploring stalking and harassment, with Shelagh Fogarty. The limited 5-part series sees Shelagh tell the harrowing story of her experiences of being stalked and asks what it will take to stop this growing crime.
Along the way, Shelagh speaks to psychologists, solicitors, police officers and other victims to better understand the effects of the crime and the action needed to end stalking.
Shelagh is a successful, award-winning journalist with a reputation for level-headed, principled journalism. She began her LBC career as a guest presenter in 2014, and her balanced and calm approach to conversations on current affairs soon earned her a permanent role.
Heartbreakingly, it was this calm approach which led to the most harrowing ordeal of Shelagh's life, when a man became obsessed with the very thing she'd built a career from - her voice.
In 2017, Shelagh began to notice the same face appearing in crowds, on the tube, outside her work. She dismissed it at first, but then the appearances became more and more noticeable - he was there when she met friends, when she travelled across London, at her local train station, and once, he was standing right outside her home.
Shelagh talks about the stages she went through: dismissing it, fearing it, and feeling powerless as she was forced to live a limited life. In a wider conversation, she looks at societal views, misogyny and popular media tropes that may be enabling stalkers to commit crimes without intervention.
Are we all, in some way, complicit in women feeling unsafe?
What needs to change for women to feel comfortable in public? Why aren't we there yet?
What will it take to stop stalking?
You can find out in this new Global Player exclusive podcast about stalking.
Stalking
Stalking is like harassment, but it's more aggressive. The stalker will have an obsession with the person they're targeting.
Someone you know could be stalking you; an ex partner or a person you were friends with, or it might be a stranger. If it's someone you know, or knew, it doesn't mean that it's your fault; it's still stalking and it's an offence.
Stalking may include:
regularly following someone
repeatedly going uninvited to their home
checking someone's internet use, email or other electronic communication
hanging around somewhere they know the person often visits
interfering with their property
watching or spying on someone
identity theft (signing-up to services, buying things in someone's name)
It's stalking if the unwanted behaviour has happened more than once.
The four warning signs of stalking
If the behaviour you're experiencing is:
Fixated
Obsessive
Unwanted
Repeated
Stalking and harassment are criminal offences under the Protection from Harassment Act 1997.
Some facts about stalking
Data from the Crime Survey of England and Wales shows up to 700, 000 women are stalked each year (2009-12) although the British Crime Survey (2006) estimated 5 million people experience stalking each year but there are no official statistics on the percentage cyberstalked.
1 in 5 women and 1 in 10 men will experience staking in their adult life (Homicides, Firearm offences and intimate violence 2009/10; Supplementary Volume 2 to Crime in England and Wales 2009/10 2nd Edition. Home Office Statistical Bulletin 01/11)
During the Covid pandemic there was a "significant increase" in stalking offences in England and Wales, police say.
If you are being stalked, you can contact the National Stalking Helpline by phone on 0808 802 300, from 09:30 – 16:00 Weekdays (except Wednesday 13:00 – 16:00).
You can report a stalker online.
If you are in immediate danger, please call 999.