Priti Patel announces inquiry into murder of Sarah Everard
5 October 2021, 12:49 | Updated: 5 October 2021, 19:38
Home secretary Priti Patel has announced an inquiry into the "systematic failures" which enabled Wayne Couzens to continue to be employed as a police officer.
It follows the sentencing of Couzens for the kidnap, rape and murder of Sarah Everard.
In a speech at the Conservative Party conference in Manchester today, Patel said: "The public have a right to know what systematic failures enabled his continued employment as a police officer.
"We need answers as to why this was allowed to happen.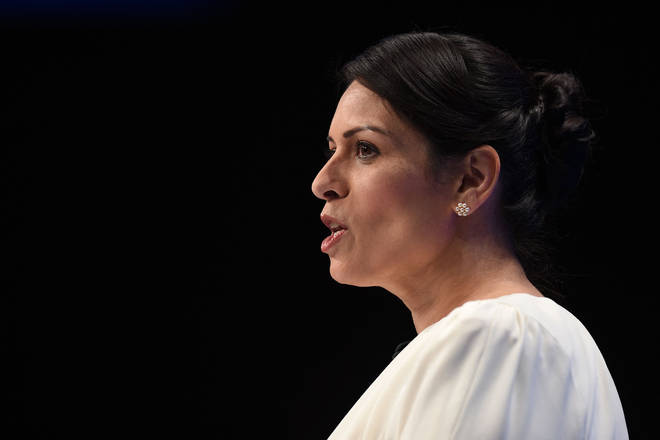 "I can confirm today there will be an inquiry, to give the independent oversight needed, to ensure something like this can never happen again."
The Home Office has said the inquiry will be made up of two parts. The first will examine Couzens' previous behaviour and his conduct leading up to the murder. The second will look at any specific issues raised by the first part of the inquiry, which could potentially include wider issues across policing such as vetting practices and workplace behaviour.
Patel, who did not mention Couzens' name, said she has "redoubled" her efforts to help make women and girls feel safer.
"All our thoughts remain with Sarah Everard's family and friends.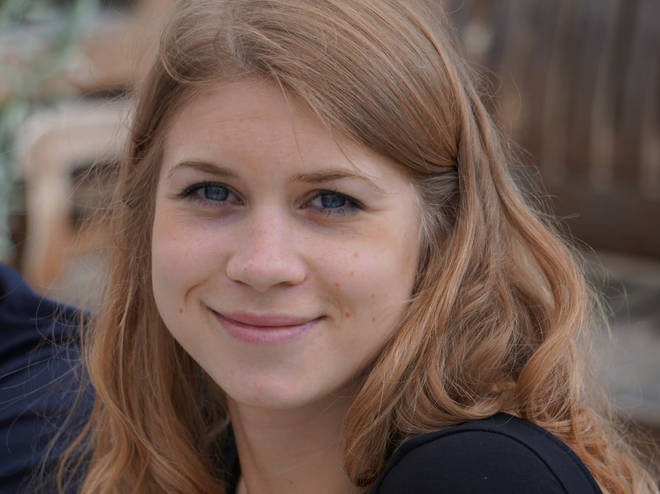 "Her murderer, whose name I will not repeat, was a monster. His explicit intention was to instil fear and terror in women and girls.
"I say this as home secretary, but also as a woman: such unconscionable crimes and acts of violence against women and girls have no place in our society."
Read more: Rishi Sunak admits 'there's a problem' in policing with Met having 'questions to answer'
Later Mayor of London Sadiq Khan said the inquiry must "leave no stone uncovered".
He said: "We've got to make sure no stone is left uncovered in relation to finding out what happened in relation to this man and in relation to allegations made against his previous conduct, in relation to how the vetting process failed, in relation to missed opportunities to make sure lessons are learnt.
"We then need to look into wider issues for policing across the country. There are serious concerns in relation to the vetting practices for police forces across the country, serious concerns in relation to grievances and discipline but also in relation to the workplace environment.
"A police service must have no truck in relation to misogyny, racism, sexism, or homophobia and we need to make sure we do what we can to restore the confidence that's been lost over the last few weeks."
The chairman of the National Police Chiefs' Council Martin Hewitt said vetting and professional standards procedures must be scrutinised to restore public confidence.
He said: "Both of those areas are absolutely critical for us to deal with... to restore public confidence in the service. And I think having an independent inquiry is a very good way for that to be to be dealt with to really help us provide that reassurance."
While there were "very clear" vetting policies which are continually reviewed, with checks on officers throughout their career, he said: "Whilst I have confidence in the processes that we have, the reality is that there are clearly issues that emerge from this specific case, so I think it warrants us looking again and working with those other bodies to ensure that we are learning every lesson that we can around not only the policies, but also the practice of how that vetting is taking place in individual forces."
Professional standards procedures also "warrant a very clear look at whether we are, in all cases, operating those processes and those procedures as well as we should do and we can do", he said, adding: "The confidence of the public is absolutely paramount, that people recognise and understand that we are doing things properly because of the powers that we have as police officers, but also it's about the confidence of the service."
Police "cannot and are not waiting for the findings of this inquiry to begin rebuilding women's trust that police officers will protect and respect them", Mr Hewitt added ahead of a meeting of all chief constables on Wednesday to discuss what "immediate action" can be taken.
It comes as the Metropolitan Police said hundreds of officers will be added to London's streets over the next six months in a bid to make women and girls feel safer.
On Monday, under-pressure Met commissioner Dame Cressida Dick also announced she has called in an independent reviewer to look at the force's culture and standards following Couzens' whole life sentencing last week.