Andrew's royal career 'finished' after being stripped of HRH and Royal titles by Queen
13 January 2022, 17:10 | Updated: 14 January 2022, 09:24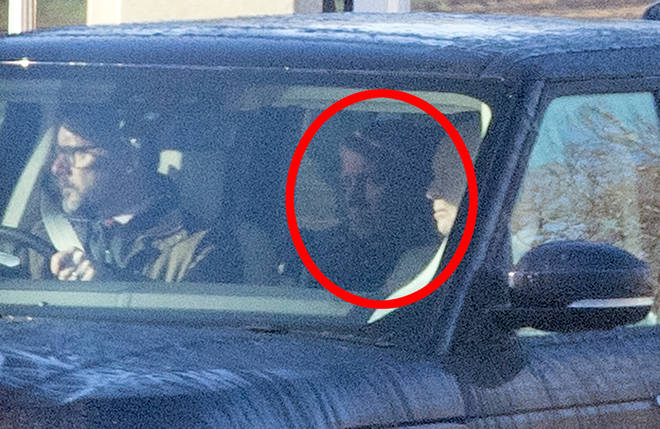 Prince Andrew's royal career is "finished" after being stripped of all of his military titles and Royal patronages by the Queen, Camilla Tominey has told LBC.
The journalist and LBC presenter told Nick Ferrari at Breakfast that the statement issued by Buckingham Palace yesterday meant his career as a member of the royal family had come to an end.
"It was the finality of that statement and the idea that we got guidance later from the Palace basically saying 'look, these military associations and patronages are going to be given to other members of the royal family'," she said.
"So there's no going back.
"It doesn't matter what the outcome of the legal proceedings are.
"As far as his royal career is concerned, he's finished."
She added the Queen's decision to strip him of his titles and patronages after a 45-minute meeting with the Prince yesterday would have been "extraordinarily difficult", but that she had very little choice.
"They've both appreciated that this can't continue," she said.
Buckingham Palace said in a statement: "With The Queen's approval and agreement, The Duke of York's military affiliations and Royal patronages have been returned to The Queen.  
"The Duke of York will continue not to undertake any public duties and is defending this case as a private citizen."
The announcement means he will no longer be allowed to use the styling 'HRH' and will have to defend himself as a private citizen in an upcoming civil trial in the US where he faces accusations of sexual assault by Virginia Giuffre, which he denies.
The duke's roles will be distributed among other members of the Royal Family.
Read more: Prince Andrew to face civil sex case after US judge rules trial can go ahead
Read more: Parliament rocked by spy scandal after suspected Chinese agent found in Westminster
It was decided on Wednesday that the Prince would face a US trial over accusations of sexual assault after his legal team failed to have the case against him dismissed.
His accuser Virginia Giuffre praised the court ruling that will enable her civil sex case against the Duke of York to proceed to trial.
She wrote on Twitter she was "pleased", adding: "I'm glad I will have the chance to continue to expose the truth & I am deeply grateful to my extraordinary legal team.
"Their determination helps me seek justice from those who hurt me and so many others. My goal has always been to show that the rich and powerful are not above the law & must be held accountable.
"I do not walk this path alone, but alongside countless other survivors of sexual abuse & trafficking."
Andrew served as a helicopter pilot for the Royal Navy during the Falklands War. 
He was a Colonel of the Grenadier Guards, and the other British honorary military titles that he had held were: Honorary air commodore of RAF Lossiemouth; Colonel-in-chief of the Royal Irish Regiment; Colonel-in-chief of the Small Arms School Corps; Commodore-in-Chief of the Fleet Air Arm; Royal colonel of the Royal Highland Fusiliers; Deputy colonel-in-chief of The Royal Lancers (Queen Elizabeths' Own); and Royal colonel of the Royal Regiment of Scotland.  
The Duke broke his cover in Windsor on Thursday morning following the bombshell court ruling.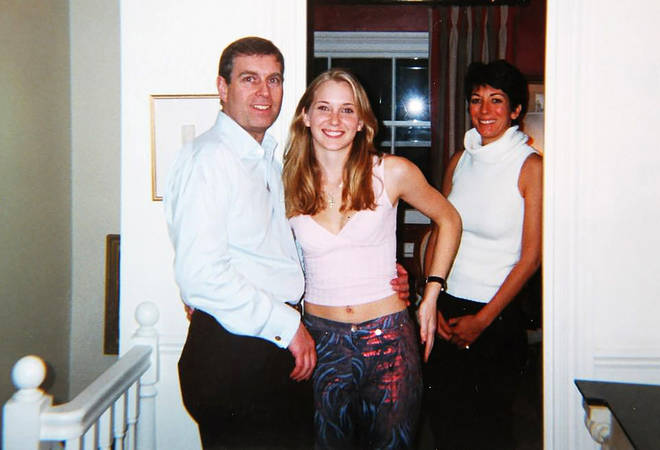 The prince was seen sitting in the back of a Range Rover while being driven from his home in Windsor Great Park.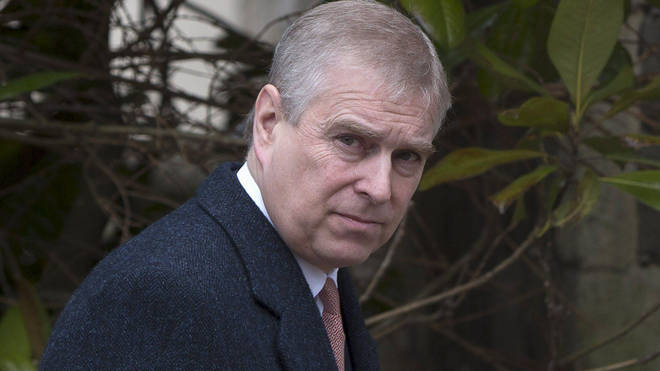 He strongly denies allegations made against him by Ms Giuffre, who claims the Duke of York abused her in 2001 when she was 17.
There were suggestions the Duke may attempt to settle the case out of court but the statement on Thursday suggests the case is likely to go ahead.
Buckingham Palace said it would not comment on an ongoing legal matter.
A source close to the duke said on Thursday evening that he would "continue to defend himself" against Ms Giuffre's allegations following the judge's decision to dismiss his legal team's attempt to have the case thrown out.
The source said: "Given the robustness with which Judge Kaplan greeted our arguments, we are unsurprised by the ruling.
"However, it was not a judgement on the merits of Ms Giuffre's allegations. This is a marathon not a sprint and the duke will continue to defend himself against these claims."
The motion to dismiss the lawsuit was outlined on Wednesday in a 46-page decision by Judge Lewis A Kaplan of the United States District Court for the Southern District of New York.
It means the case against the Duke of York, 61, could be heard later this year.
In court documents, Ms Giuffre said she was the victim of sex trafficking and abuse by late billionaire financier Epstein.
It emerged earlier on Thursday that more than 150 Royal Navy, RAF and Army veterans had written to the Queen, calling on her to strip him of all his ranks and titles within the British armed forces.
"Were this any other senior military officer it is inconceivable that he would still be in post," they wrote in the joint letter issued by the pressure group Republic.
"Officers of the British armed forces must adhere to the very highest standards of probity, honesty and honourable conduct.
"These are standards which Prince Andrew has fallen well short of.
"It is hard not to see, when senior officers are reportedly describing him as 'toxic', that he has brought the services he is associated with into disrepute.
"We are therefore asking that you take immediate steps to strip Prince Andrew of all his military ranks and titles and, if necessary, that he be dishonourably discharged.
"We understand that he is your son, but we write to you in your capacity as head of state and as Commander-in-Chief of the Army, Navy and Air Force.
"These steps could have been taken at any time in the past eleven years. Please do not leave it any longer."