Pictured: Three generations of family killed in horror quadruple stabbing in London
26 April 2022, 11:58 | Updated: 26 April 2022, 14:05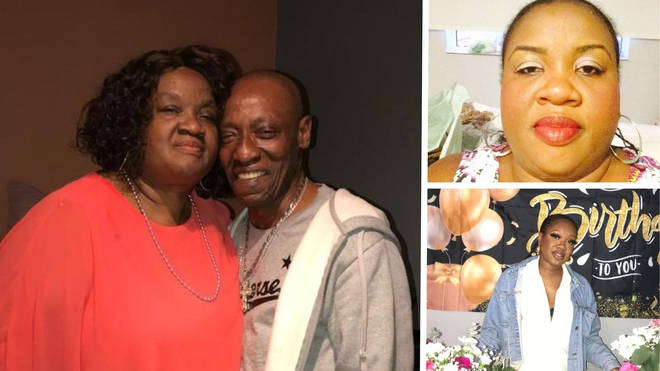 The four family members killed in a horror stabbing in south London have been pictured by police.
Samantha Drummonds, 27, who had just arrived to stay at the house in Bermondsey, was killed alongside her mother, Tanysha Drummonds, 45, Dolet Hill, her 64-year-old grandmother, and her 58-year-old partner, Denton Burke, in the attack.
She had moved in just a week before the attack while her own flat was undergoing renovation.
A friend earlier told the MailOnline: "[Samantha] didn't want to stay in the flat while the work was being done so the last thing she said to me was 'I'm going away for a week, I'll see when I'm back'.
"She took her cat and left."
Police confirmed a 28-year-old man suspected of killing the four family members was under arrest in hospital.
They added that he was in a stable condition but would not reveal what his injuries were.
Officers were called at 1.42am on Monday following a report of a disturbance at the address on Delaford Road.
They arrived and, when they could get no reply at the door, they became concerned for the safety of those inside and forced entry.
Police found the four family members who had been stabbed and later pronounced them dead at the scene.
They also discovered a man and used a taser to detain him before arresting him on suspicion of murder.
In an update on Tuesday afternoon, Detective Chief Inspector Linda Bradley said: "This was a truly horrific incident and I fully recognise that the distress for the family and the community will be overwhelming.
"We are conducting a thorough and detailed investigation into the facts and we are appealing to anyone who can assist with any information to come forward."
She added: "We deeply appreciate all the help we have already received from local people and I would like to thank them for their patience and support in what is likely to be a protracted inquiry.
"We are moving as fast we can at the scene, but we need to ensure we uncover all the facts and secure every bit of necessary evidence and this may understandably take some time.
"We are aware that we have family, friends and a community that are all asking questions, we are determined to give them the answers they deserve as soon as possible."
Special post-mortem examinations have been arranged for Tuesday and Wednesday, which will be followed by formal identification.
Read more: Brit husband suspected of killing wife 'found with rope around neck' in southern France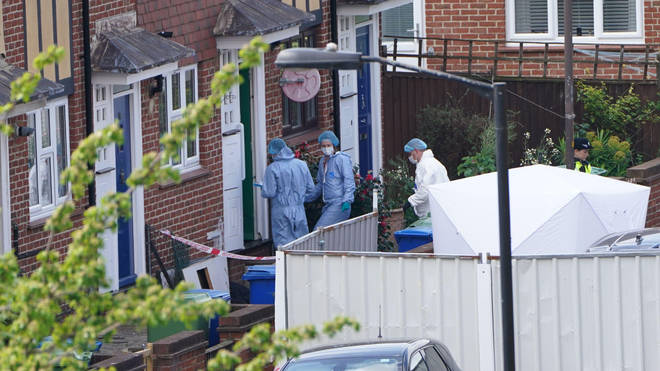 Dolet Hill was described as a "loving and generous" grandmother by her niece Venecia Reid.
Whilst a friend of Ms Hill's other daughter, Tracey Henry, told the Daily Mail: "Tracey is absolutely devastated right now, she can't talk to anyone. She's lost four members of her family.
"Why it happened we just don't know. It's a really bad time for us all."
Ms Reid, who was visibly upset, told reporters: "She was very loving, very kind, very generous.
"She worked very hard in this country to support her two girls and her two grandkids. She does not deserve this."
The family are believed to be Jamaican, according to Ms Reid.
Read more: Amir Khan says he 'doesn't feel safe in London' and slams Mayor after £72k watch mugging
Local MP Harriet Harman described the fatal stabbing of four people in Bermondsey as a "terrible tragedy" and urged anyone with information to come forward.
The MP for Camberwell and Peckham told reporters at the scene: "Tragically four people have been killed and that is shocking to happen anywhere but especially in this very peaceful, quiet, very settled community here."
Read more: Man arrested as police search for missing woman last seen getting into van
Asked about the victims, Ms Harman said: "I don't really want to say anything more than the police are actually saying.
"The police will be giving information and are obviously conducting the investigation with all the forensics here as we speak.
"But it's a terrible tragedy and our thoughts are with the family and friends of those who've tragically had their lives cut short."
A pensioner whose house overlooks the scene said: "There were loads of police and paramedics working on the victims outside. It looked like a bloodbath - a scene of carnage."
Anyone who has information about this incident should contact police on 101 or contact via Twitter @MetCC, quoting CAD 406/25APR. Alternatively, call Crimestoppers anonymously on 0800 555 111.