London Studio Flat With Shower In The KITCHEN For £850 Per Month
4 April 2017, 07:35 | Updated: 4 April 2017, 07:40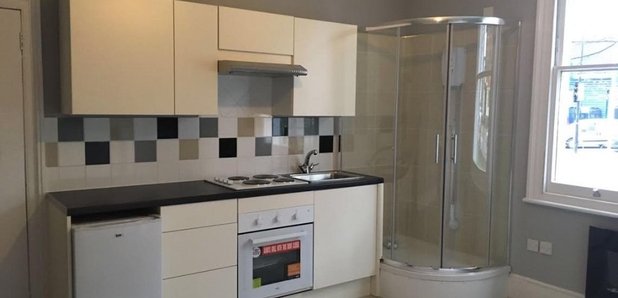 This studio flat in Chiswick could be good value - as long as you don't mind showering in the kitchen.
A studio flat on Chiswick High Road has gone on the market for £850 per month.
But there is one particularly peculiar aspect about the flat - the shower is in the kitchen.
The kitchen sink has the shower on one side and the stove on the other.
But the location of the flat is particularly good, just a few minutes' walk from Gunnersbury Station in West London.