Half Of Heathrow's Noise Complaints Made By Just 10 People
2 November 2016, 08:21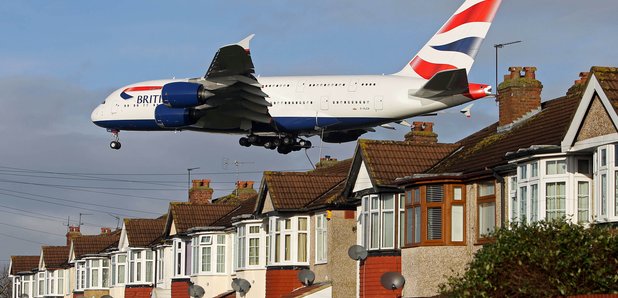 Heathrow received more than 25,000 noise complaints over the summer, but half of them were made by just 10 people.
And it has been revealed that three people made over 1,250 complaints each, nearly 14 times every day over the three-month period.
The complaints came as the government announced plans to build a third runway at the airport.
They say the third runway option offers the greatest benefits, including an extra £61billion of trade and 77,000 local jobs created over 14 years.
But critics argue that the noise caused by the additional flights will affect millions of homes. Zac Goldsmith, the MP for nearby Richmond Park, resigned over the issue, forcing a by-election.
Indeed, over the summer they had 25,200 complaints about the noise caused by low-flying aircrafts. However, 10 people made 48.86 per cent of those.