Police Issue Warning For Acton Women After Attacks
12 April 2016, 11:15 | Updated: 11 August 2016, 10:02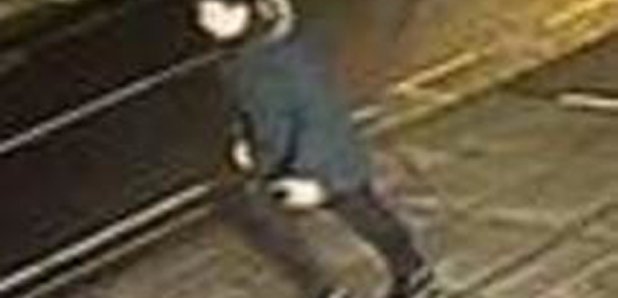 "Walk with confidence" and "take headphones out": this is the police advice as they release a new image of a suspect in a string of sex attacks.
The image above was released earlier this year after the latest in the series of incidents. Now police have put out a new CCTV picture:
As well as appealing again for witnesses to come forward, police have warned women that they can "appear vulnerable" if they are wearing headphones or talking on the phone.

They also advised people to "walk with confidence" and "avoid shortcuts and dark isolated areas".
The most recent incident happened on 9th March when a woman was followed while leaving Acton station, between 10.25pm and 10.40pm.
Her attacker grabbed her from behind and assaulted her before fleeing the scene.
The suspect is described as being of white or Asian appearance, between 20-32 years, 6ft in height, of slim build with dark hair. He wore a dark parka-type coat with a fur-trimmed hood, as well as shoes with light-coloured soles.
Initially police were investigating it as an isolated incident but they now believe it's related to a series of other attacks.
In all cases, the suspect followed women as they walked down the street.
On 3rd January, an 18-year-old girl was walking along St Andrew's Road, listening to music. The attacker grabbed her from behind, reached around and grabbed her chest. She fought him off and the suspect ran away.
On 25th January, it's suspected the man struck again at East Acton Tube station when a 27-year-old woman was walking home. She was talking on her phone when the man grabbed her, assaulted her and ran away.
On 4th February, a 38-year-old woman was grabbed as she walked along Trinity Way. The attacker made suggestive comments and fled.
Police say it's "essential" they speak to the man in the image above and are also asking people who have suffered unreported sex attacks to come forward.