Looters Steal Water Meant For London Marathon Runners
25 April 2016, 07:23 | Updated: 11 August 2016, 11:55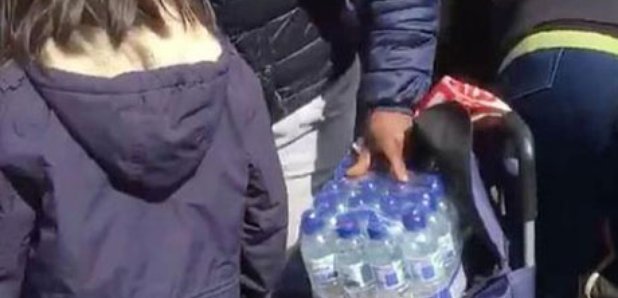 Dozens of Londoners have been caught on camera looting a drinks station at the London Marathon.
The group of around 20 residents targeted the tables at the mile 8 stage in Deptford, stealing the water which was meant for the runners in the 26.2mile race yesterday.
Adults were seen with children taking the water, while one man even seen filling up a shopping trolley.
Hugh Brasher, the Event Director for London Marathon Events Ltd, said: "It's very disappointing to see water being stolen in this way from the official water stations for our runners.
"These water stations are staffed by volunteers and we are very grateful to them for their work on Race Day.
"We always brief our volunteers not to get into altercations if this kind of thing happens. We'll investigate this further."
LBC presenter Ian Collins was extremely critical of the group, telling his listeners: "Utter thieving scum hounds - in broad daylight. They had clearly thought about this before hand - which just makes it even worse."