60-Ft Deep Sinkhole Sees Homes Evacuated
3 May 2016, 12:34 | Updated: 11 August 2016, 11:50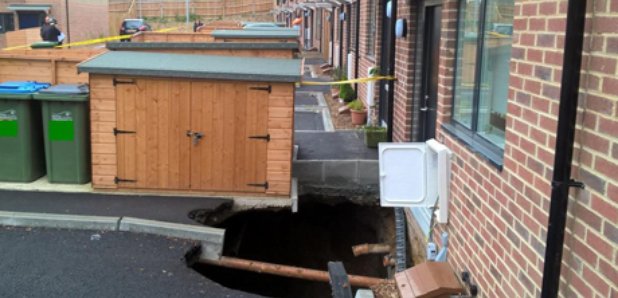 A new housing development in Plumstead has been evacuated after a sinkhole, believed to be 60ft deep, opened up.
Picture: London Fire Brigade
The area around Brickfield Cottages was cleared, with more than 50 people evacuated from their homes by firefighters.
The hole opened up around 3pm on Monday and the area is still cordoned off to members of the public.
It's been speculated that the cause of the hole might be related to an old chalk mine underneath the development.
Greenwich Council say structural engineers are trying to secure the area and investigate the cause of the hole now.