Police Hunt Driver Who Sped Off After Hitting Two Young Boys
13 October 2017, 11:20
Police are hunting a driver after he ran down two boys, aged 6 and 12, and then sped off.
The BMW didn't even slow down as the youngsters were sent flying in the hit-and-run in Belvedere, south London, on 30th June.
Police say the two boys were pushing a shopping trolley across the road when they were struck by the driver.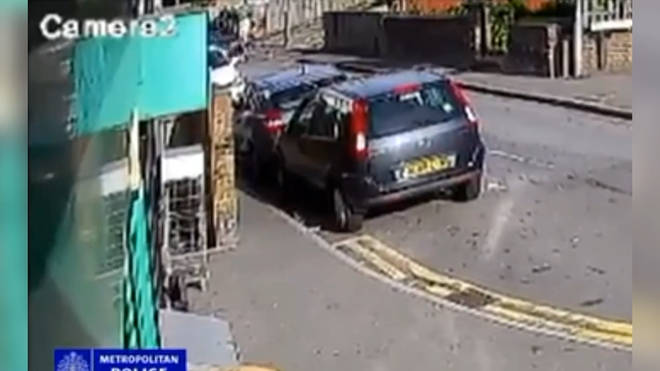 One of the boys suffered a fractured ankle and the other bruising and cuts.
Police said the driver was in a grey BMW Coupe with false number plates reading N19LEO.
The crash happened in Belvedere, south east London, on June 30.