Heartless Pickpocket Steals 97-Year-Old's Purse While Helping Her Into Building
7 February 2018, 17:31
A heartless pickpocket has been caught on CCTV stealing a 97-year-old's purse while helping her into a building.
The suspect stole a "substantial amount" of cash from the elderly victim as he assisted her into the Conservative Club in Bexley, south east London.
As the pensioner headed inside, the man, wearing a flat cap, could be seen stuffing her purse into his pocket before making off.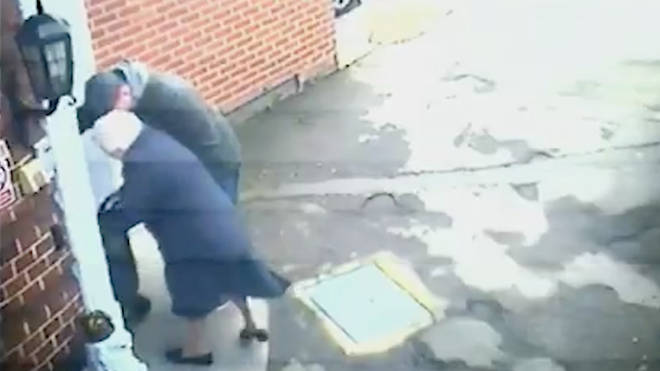 The shocking incident took place on Friday and police are now trying to identify the suspect.
A Metropolitan Police spokesperson said: "We would like to identify and speak to this Male involved in the pickpocketing of a 97-year-old female outside the Conservative Club Bexleyheath on February 2nd.
"The male helped the victim into the Club and at the same stole her purse which contained a substantial amount of cash."
You can watch the CCTV in full above.