London Crime: Men Brawl In High Street As Shoppers Watch In Horror
24 October 2018, 15:16
A group of men were involved in a violent fight in the middle of a busy London high street as shoppers watched in horror.
The shocking altercation unravelled as two men, one topless, punched and kicked another on the ground.
The brawl took place outside the Bentall Shopping Centre in Kingston Upon Thames last week.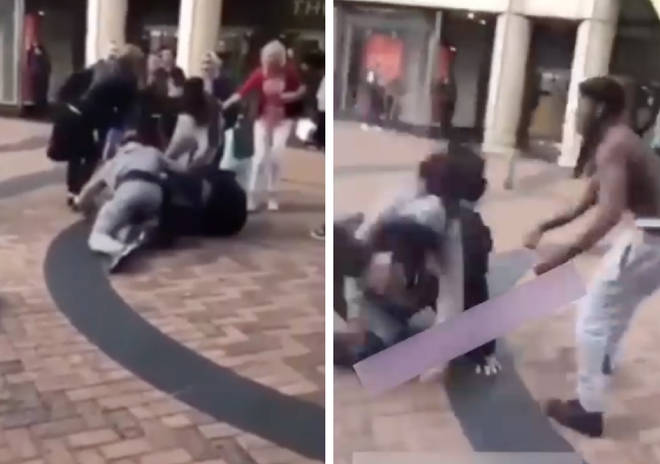 Bystanders could be heard shrieking as the men attacked each other before they were eventually broken up.
It's not known why the brawl started but social media users have condemned the violence.
One wrote: "Kingston is a whole mess".
Another added: "Pretty much sums up what's wrong with this country!!"