Raging Customers Restrained During Foul-Mouthed Attack On McDonald's Staff
29 August 2018, 14:02 | Updated: 29 August 2018, 14:18
Two foul-mouthed customers had to be restrained during a furious tirade at staff inside a London McDonald's.
The tense altercation kicked off over a lack of toilet roll at the Islington branch, according to an eyewitness.
It was filmed by a customer in Highbury Corner in the early hours of Saturday morning.
One of those involved appeared to throw an object at a staff member - with his accomplice launching a verbal tirade at the workers.
Posting the video online, the eyewitness wrote: "I was in McDonald's at 1am on Saturday when the evening was disturbed by a lady in a pink romper suit shouting about the state of the toilets.
"Her friend started berating the staff."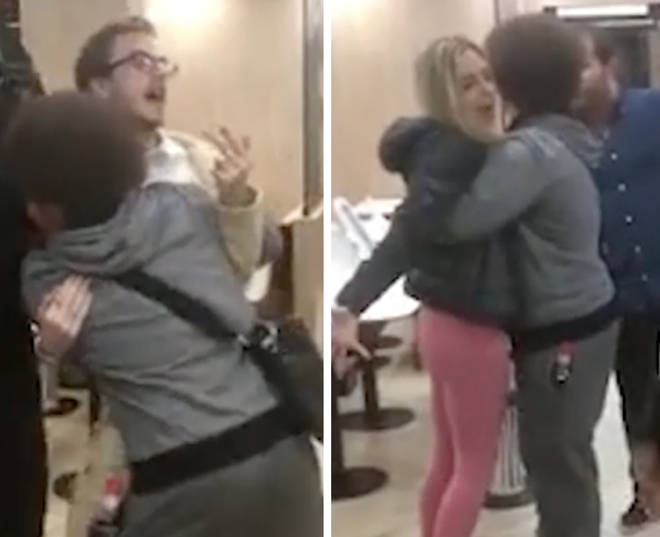 At the end of the video, the woman, seen wearing pink tracksuit bottoms, appears to berate another female member of staff for working at McDonald's before leaving.
"At this point, the police are called, and thankfully the staff manage to get most of the troublemakers outside," the filmer wrote.
"They locked the doors, leaving me locked inside!"
"No one should have to put up with abuse like that at their place of work".