Moment Australian TV Crew Have Their Camera Robbed While Filming In London
7 June 2018, 11:24
Shocking footage has surfaced of the moment an Australian TV crew were robbed of their camera while filming in London.
Seven News reporter Laurel Irving and her cameraman were targeted by a masked gang during a recording about Grenfell Tower in Islington.
Video shows two ski mask-wearing thieves approach the pair on bikes at about 10pm.
Europe correspondent Irving tried to apprehend the thieves as they demanded the £14,000 camera, but backed off when she was warned they may be armed.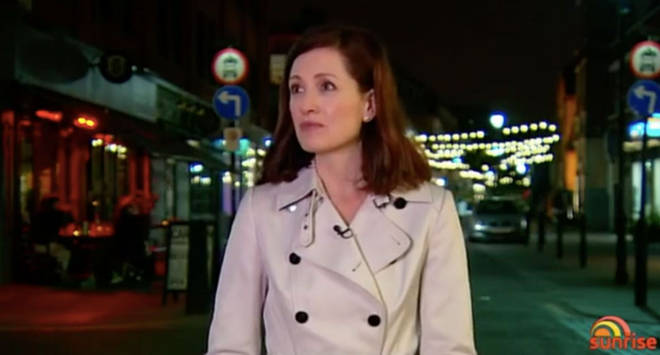 "We were in an upmarket area surrounded by restaurants and cafes and it was not that late. Thousand of buses were going past but these guys pulled it off," she told Sunrise.
"They came up immediately and they were wearing masks so I knew something was going on. Before he came over, I saw him reach into his pants and transfer something from his pants.
"He said, 'Hey, I have a gun in my jacket, don't make a scene'."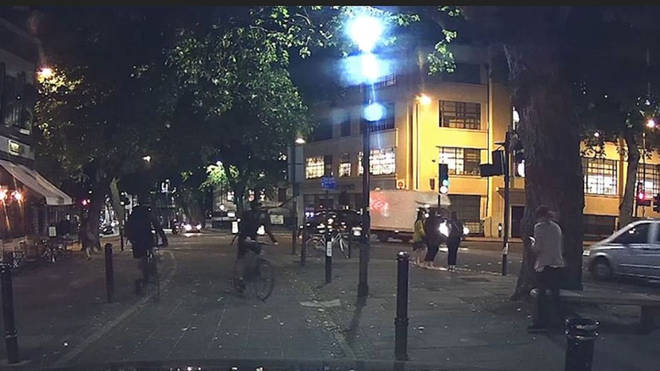 She continued: "I went to get my phone so I could take photos of them as they were leaving so we had some sort of evidence,"
"Jimmy rang the police straight away and they were there within a few minutes. We were impressed with how they handled it.
"But there clearly is an issue with police resources in London at the moment, and that is why these people think they can get away with it."
The Australian network has handed footage to the Met Police who is investigating the matter.