Have-A-Go Hero Tackles Two Moped Thieves As They Speed Away
23 November 2017, 15:10 | Updated: 17 January 2018, 16:30
A heroic pedestrian knocked a moped thief off his bike after catching him red-handed.
The dramatic incident was caught on camera on Carnegie Street in Islington, close to King's Cross Station.
After the duo on a moped mounted a pavement to steal the bag of a woman walking past, the man leapt into action.
He launched himself at the bike, knocking the pillion passenger off.
The passenger got up and managed to escape, but did not take the stolen bag with him.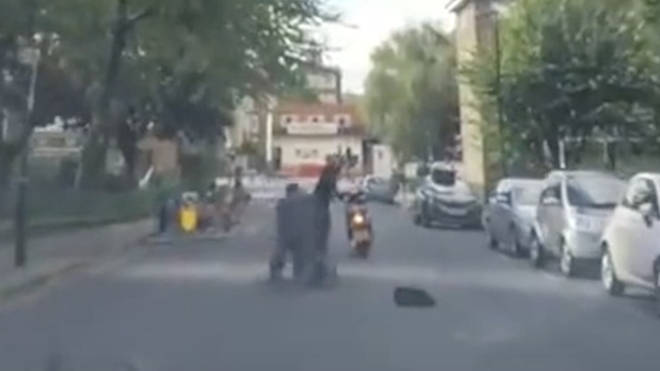 The incident is believed to have occurred on Sunday 19th November and the driver was following the moped as he believed they were on the lookout for victims.
Watch the dramatic moment in the video at the top of the page.