Brave Greggs Worker Puts Up Fight Against Aggressive Man Raiding Fridge
30 May 2018, 15:34 | Updated: 30 May 2018, 16:56
A brave Greggs worker managed to put up a fight when a brazen thief started filling his bag with food and drink from a fridge.
The man became violent when the woman tried to stop him from leaving with the loot before police arrived.
The incident took place inside a Greggs Bakery on Fore Street in Edmonton, London last week.
It was filmed by one bystander who watched in shock as the robbery unfolded.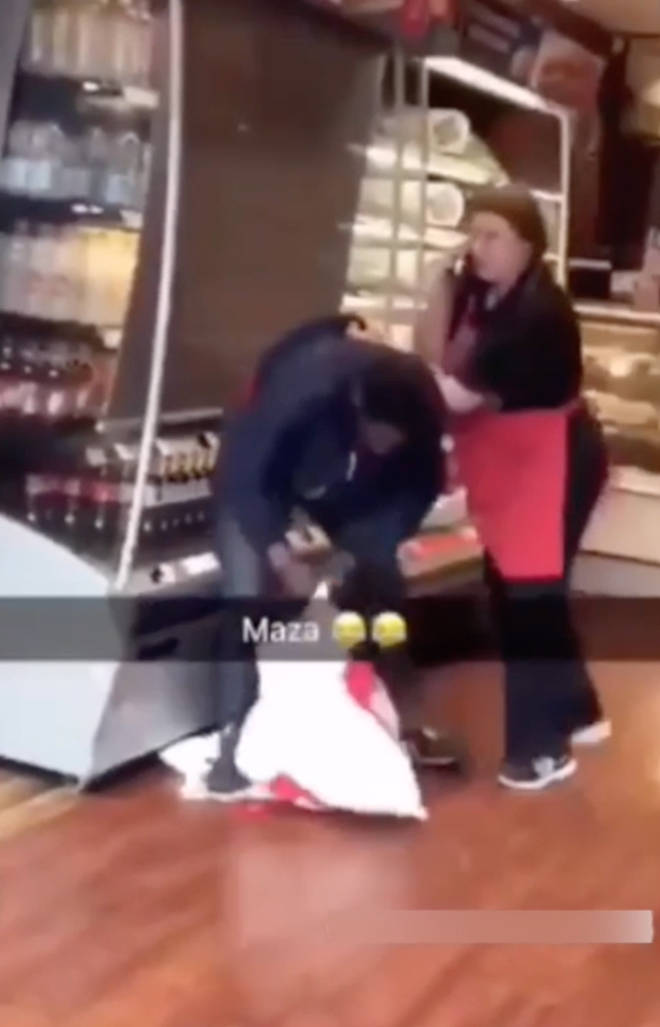 The video begins with a man bent over taking drinks from a fridge in the store.
He has a large carrier bag which appears to be already stashed with goods from the bakery.
The Greggs worker can be seen holding on to the man's jacket while she calls the police.
The thief tries to run off with the stolen goods but the woman desperately tries to restrain him.
Becoming more aggressive, the man pushes her in the neck before running off.
The woman can be frantically heard shouting "bring the drinks back" as he escapes.
She continues talking to the police on the phone as the video cuts off.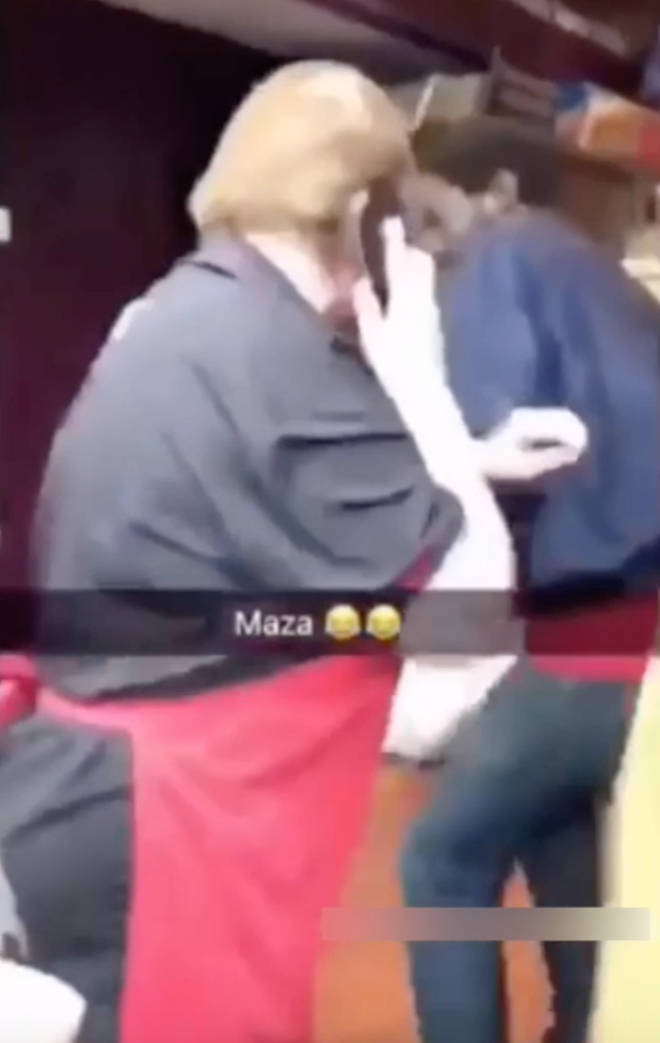 The video has been viewed more than 250,000 times after it was uploaded to social media.
But, the clip has divided opinion by people who viewed it.
One wrote: "If he's stealing food I don't see a problem, people are going hungry in this country".
Another added: "People do irrational things in times of need and if he feels he has to rob a shop then that's his doing. Why does it bother you?"
But, others supported the worker, writing: "All these w****** standing around filming and not doing anything is just a sorry indictment of our useless society. Well done to the shop worker for trying. What's wrong with people".
A fourth wrote: "How about people go get a job and don't go robbing other people who are probably getting paid f*** all".
Greggs has been reached for comment.
The Metropolitan Police has also been contacted.