Dozens Of Firefighters Tackle Blaze At West Hamstead Flats
3 July 2018, 16:24
Several balconies were destroyed as eight fire engines and 58 firefighters tackled a blaze at a block of flats in West Hamstead.
Five balconies have been destroyed by a fire at a block of flats in West Hampstead.
Eight fire engines and 58 firefighters were called to the scene in Camden shortly before 11:30am this morning, and the fire was under control an hour and a half later.
London Fire Brigade said the cause of the fire is under investigation.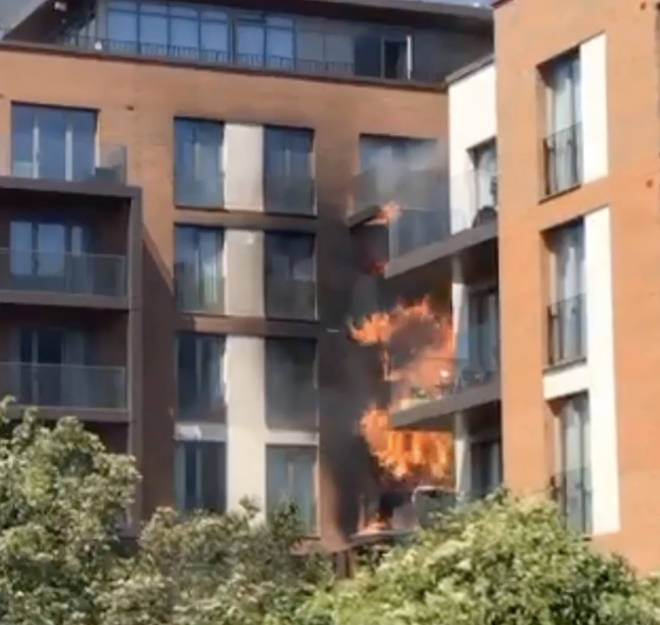 A spokesperson for the building's developer, Ballymore, said: "We can confirm that the fire which broke out this morning has now been put out and there have been no reported injuries.
"The safety and security of residents is our upmost priority and we are in close communication with all affected residents.
"Our primary task in the coming hours is to ensure their security and to organise temporary accommodation.
"We are working closely with emergency services to find the cause of the fire."