Camden Stabbing: 16-Year-Old Killed Near Regent's Park
13 August 2019, 07:44 | Updated: 13 August 2019, 09:35
A teenager has died after being stabbed near Regents Park in London.
The victim died at the scene of the attack in Munster Square, Camden, last night.
A Met Police statement read: "Officers and London Ambulance Service attended and the male – who is 16-years-old – was pronounced dead at the scene.
"A crime scene remains in place. No arrests; enquiries into the circumstances remain ongoing."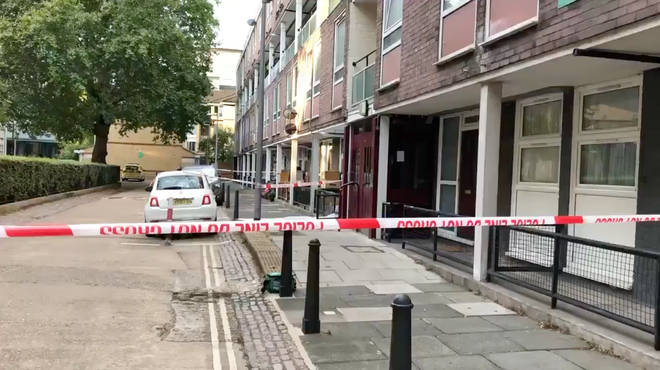 A neighbour who has lived on the estate for his entire life told LBC: "To be honest, it's London isn't it? You're not that shocked.
"It's very close to home, but it's just what happens in central London."
He revealed there were regular gangs of youngsters that hung around the estate selling drugs, adding: "They're just hanging around with nothing to do."
LBC's Rachael Venables reported: "A number of teenagers turned up at the crime scene this morning, many of the crying and consoling themselves.
"It appears that the victim was one of their friends."
The Mayor of London Sadiq Khan said: "The senseless death of a 16-year-old boy in Camden last night is another example of how violent crime destroys lives and traumatises communities. My thoughts are with his family and friends.
"Our overstretched and under-resourced police officers are working around the clock to apprehend those responsible for this appalling crime and keep our city safe. At City Hall we're doing everything in our power to reduce violent crime
and tackle its root causes.
"It is vital that the community works with the police to make our streets safer so I urge anyone with any information to call the police on 101 or contact Crimestoppers anonymously on 0800 555111."