Two Men Hurt In Rush Hour Shooting Outside London Tube Station
21 August 2018, 19:15 | Updated: 21 August 2018, 19:47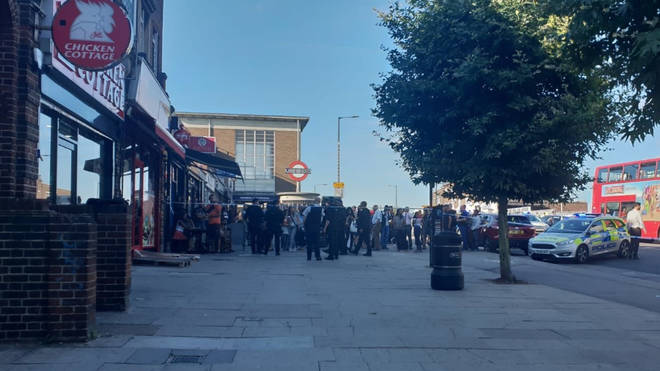 Two men have been hurt in a shooting outside a London Tube station during this evening's rush hour, police said.
A male is reported to have fired shots at a group of men outside Rayners Lane, Harrow, at just after 5pm.
The suspect fled the scene with an accomplice on a moped.
Scotland Yard said the victims were found in a nearby garden shortly after - they have been taken to hospital
Two men have been arrested on suspicion of attempted murder.
Eyewitnesses report hearing "three or four" shots fired.
Herbie, who lives nearby, described the scene as "bedlam", telling LBC the area is known for drug dealing.
"I've been waiting for it happen, it's come sooner than I thought," he said.
"It's a big worry, they don't care who they shoot, it's a busy area."
The incident follows a separate shooting near Kingsbury station on Monday night, which saw two men and a woman hurt.