Shooting Eyewitness: Rayners Lane Feels Like A War Zone
22 August 2018, 08:50
A man who witnessed the double shooting in north-west London yesterday said that the area feels like a war zone.
Murtaza lives in Rayners Lane and told LBC of the chaos he saw after two gunshots were fired just outside the tube station before the gunman escaped on a moped.
That comes less than 24 hours after three people were hurt in a shooting in nearby Kingsbury.
The eyewitness said: "As I came out of the station, I saw a chaotic scene. There was a military-style presence by the police.
"Paramedics were dealing with the victim. He was fine, he was speaking as they took him to hospital.
"Rayners Lane feels like a war zone.
"I've worked in Iraq and Palestine. It felt very similar to the tensions that were present there. It was highly tense. It was a reality check with the armed police and cordons."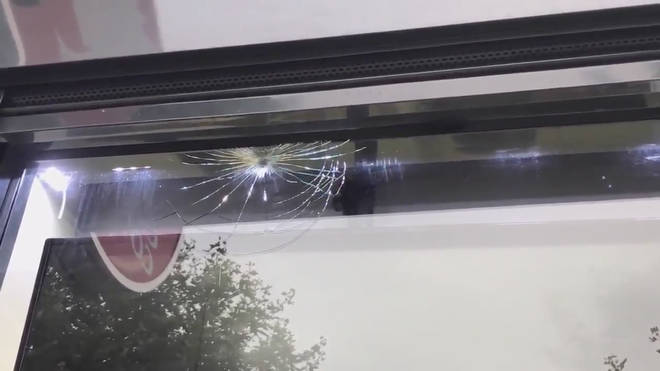 Alan owns a paint shop in the area and saw the gun being fired. He quickly closed his door and hid at the back of his shop until the incident had finished.
Speaking to LBC, he said: "I've lived in Rayners Lane and Harrow all my life. It used to be a really nice area to live, but violence has increased in the last two years.
"You don't see any police. I'm standing at this counter looking out the window every day and very rarely do I see a police officer walking up and down.
"We need to go back to having a presence on the streets.