London Violence: Gunman Shoots At Passing Car Before Fleeing On Moped
25 September 2018, 13:39
Chilling mobile phone footage has emerged showing a moped gunman shooting at a car as it passed through a London residential street.
The incident took place on the Grange Farm Estate in South Harrow on Sunday.
Police were called to the scene shortly after 7pm after receiving reports of gunshots in the area.
In the footage, filmed from window by a frightened onlooker, two men are seen on a moped in the middle of the street.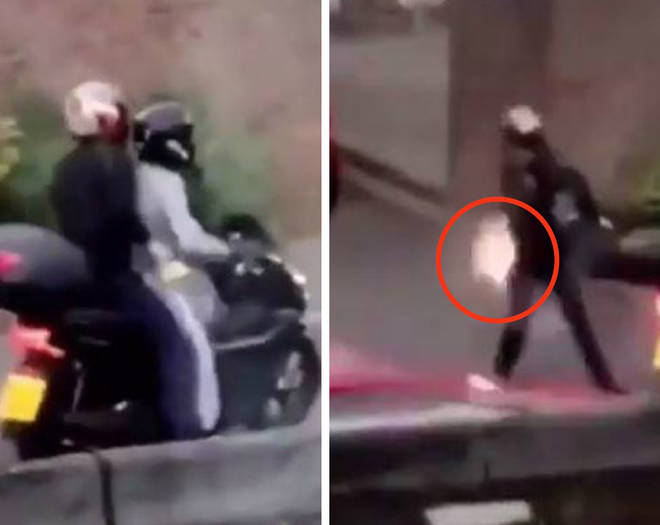 Suddenly, the passenger jumps off the bike and fires a bullet at a red vehicle as it passes.
The witness yells in horror as the shot is fired and the men flee on the bike.
A search of the estate was conducted by officers, but they were unable to find any evidence of shorts being fired.
Police say no injuries were reported nor were any arrests made.
Officers are continuing with their inquiries.