Man Charged After Leyton Attack
8 August 2019, 07:15 | Updated: 9 August 2019, 10:08
A man has been charged following an attack on a police officer in Leyton.
Muhammed Rodwan, 56, has been charged with attempted murder and possession of an offensive weapon.
The incident happened during a routine vehicle stop on Leyton High Road just before midnight.
The officers followed a plain white van after it originally failed to pull over when requested and eventually managed to get the driver to stop.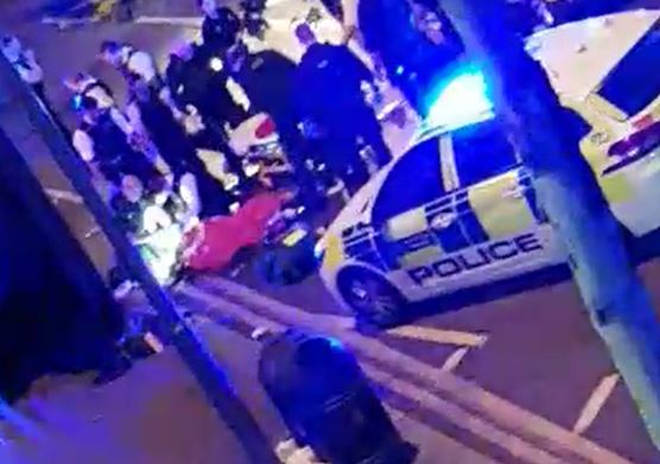 The male driver aged in his 50s then attacked a uniformed officer and stabbed him a number of times.
Despite the injuries, the officer managed to draw his taser and subdue the suspect, who was then arrested by the other officer in attendance.
The officer remains in hospital in a serious but stable condition. His injuries are not believed to be life-threatening and he is expected to make a full recovery. His family have been informed.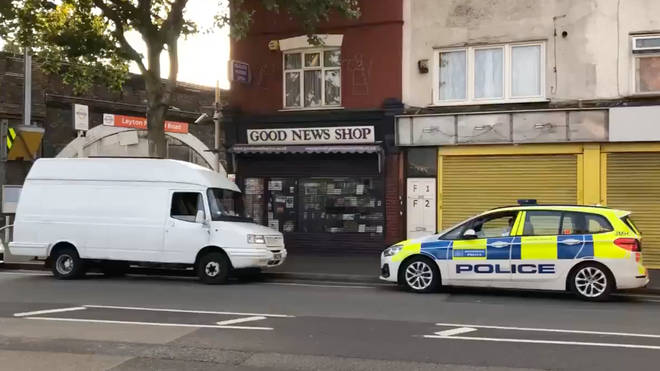 Detective Chief Superintendent Richard Tucker revealed the driver was pulled over for having no insurance before the attack.
He said: "When the suspect got back in the van, a violent struggle ensues where he produces a weapon and stabs our officer in the head and around the body.
"During the struggle, the officer managed to get his taser and deploy it, which stops the incident.
"The officer is currently at the Royal London. I went to visit him in the early hours of this morning. He is fine. He is seriously injured, but he will make a recovery."
He added that the officer will have an operation at 10am on an injury to his hand.
Mayor of London Sadiq Khan said: "I am utterly appalled by this sickening attack on a serving Met police officer. My thoughts are with him and his family, friends and colleagues.
"I am in contact with senior Met officers, and while an arrest has been made, we will use all the resources at our disposal to ensure the perpetrator of this heinous attack is brought to justice.
"The men and women who serve in our police force in London are the very best in the world, and their courage and dedication in putting themselves in danger to keep us safe continues to be an inspiration to all of us.
"This attack on a police officer, who showed tremendous bravery by continuing to defend others even whilst being attacked himself, is a reminder that our police risk their personal safety every time they go to work. They deserve our full support and gratitude.
"I urge any witnesses to this attack to contact police via 101 or Crimestoppers via 0800 555 111."