Chingford Fire: Police Hunt Three People Over Poundland Fire
24 August 2017, 08:19
A fire that broke out a Poundland store in east London is being treated by police as suspicious.
Almost a hundred firefighters have spent the night tackling the flames in Chingford, after it started just before 7pm last night.
Police are looking for three people, who left the area soon after the fire started.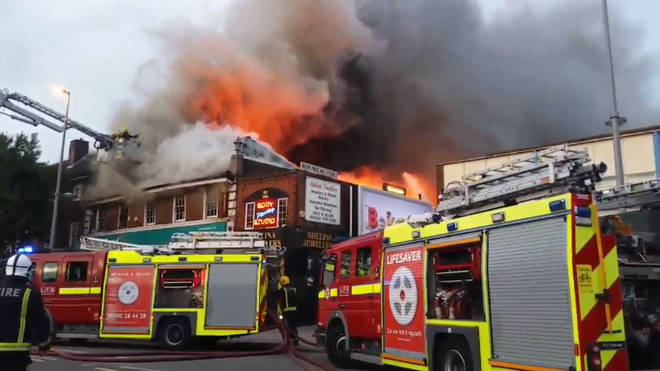 The Met Police said: "At this early stage, the fire is being treated as suspicious. Three suspects were seen to leave the area soon after the fire started.
"Anyone with information concerning this incident is asked to call police on 101 or Crimestoppers anonymously on 0800 555 111."
Station Manager Danny Meakin said: "The fire has severely damaged the store, rooms above and roof. Firefighters are working hard to contain the fire and stop it from spreading. Crews will be at the scene throughout the night damping down pockets of fire.
"A mother and daughter in an adjacent flat saw smoke and evacuated the property unhurt."
No injuries have been reported.