Unborn Baby Survives After Mother Shot Dead With Crossbow
13 November 2018, 14:25 | Updated: 13 November 2018, 14:42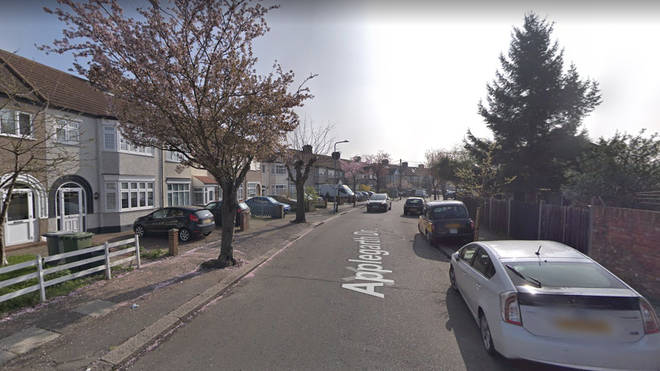 A man has been charged with murder as doctors save the life of an unborn baby after his mother was shot dead with a crossbow at her home in Ilford.
Eight-month pregnant Devi Umathallegadoo was fatally shot in her home on Applegarth Drive in Ilford on Monday, but medics were able to deliver her son in hospital by emergency caesarean.
The crossbow bolt is said to have missed the baby by inches and the boy was transferred to a critical care unit due to early his birth.
Mrs Umathallegadoo was attacked at about 7:30am as she did the washing up, her husband said.
Imtiaz Muhammad said his wife was killed in front of her five other children.
The victim was known to neighbours as Sana Muhammad after changing her name from Devi Unmathallegadoo after marrying her new partner Imtiaz Muhammad six years ago.

Ramanodge Unmathallegadoo, aged 50, has been charged with her murder. He was due to appear at Barkingside magistrates' court today.
Scotland Yard said officers were called at 7.40am and found a woman suffering an "abdominal wound". She was pronounced dead in hospital at 11am.
Detective Chief Inspector Gary Holmes said: "This is a tragic incident and our sympathies are with the loved ones and friends of the victim.
"I am appealing for any witnesses who were in the area of Applegarth Drive from the evening of Sunday, 11 November to the morning of Monday, 12 November to please contact us with any information they might have, however small. It could prove vital to our ongoing enquiry."