Nursery Worker In East London Slashed Amid 'Allah' Cries
7 June 2017, 16:19 | Updated: 8 June 2017, 15:23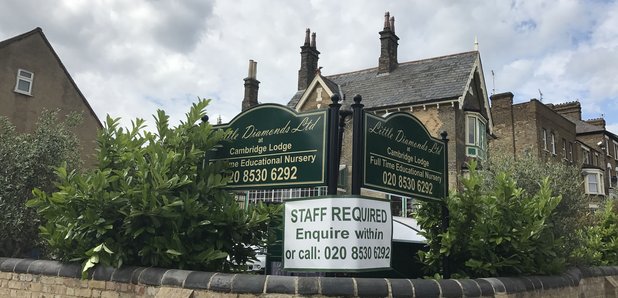 The woman, who was attacked by three people on her way to work, was taken to hospital suffering from cuts.
The victim, in her 30s, was walking to work at Little Diamonds nursery in Wanstead, east London around 9:30am on Wednesday morning when the incident happened.
Police say they are now treating the incident as a suspected hate crime.
A colleague, Karren Steves, told the Press Association: "She had three Asian girls behind her chanting the Koran, 'Allah'
"They pulled her to the ground, punched her, kicked her. One of them pulled out a knife and cut her arm from her wrist to her elbow.''
Stevens said that her colleague did not know her attackers and that she was left shaken by the ordeal.
The attackers apparently fled when a passer-by intervened.
A Metropolitan Police spokesman said: "Counter-terror officers are aware of the incident but it is not being treated as terrorism at this stage.''
No arrests have been made.
Mayor of London Sadiq Khan has said "various lines of enquiry are being made" and that he believes "justice will be done."