Man Disfigured For Life After Unprovoked Acid Attack In East London
24 July 2018, 07:31 | Updated: 28 July 2018, 08:14
A man scarred by an unprovoked acid attack has made an appeal to find the person who disfigured him for life.
Andrew Walker was sprayed with acid as he opened the boot of his car in Woodford Green at about 9.20am on 20th January.
The 36-year-old says he did not recognise his attacker but described him as a young white male.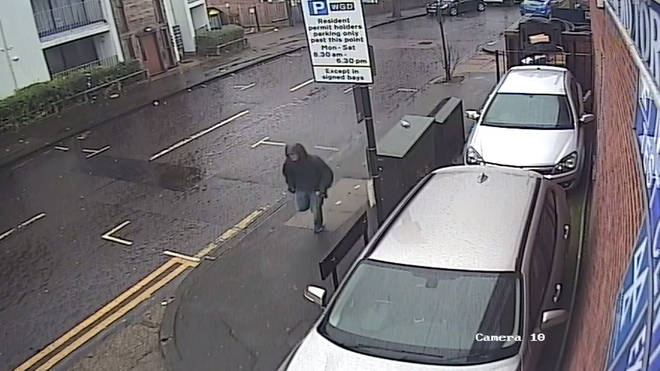 The attacker was seen on CCTV getting into a red BMW 1-series as he left the scene.Police have released the images to help identify the man responsible.
In a fresh appeal for information, Mr Walker said: "The person who attacked me changed my life forever, and I am constantly reminded of the pain they caused when they randomly attacked me earlier this year.
"I would urge anyone with any information to come forward to the police as soon as possible so that this person can be put behind bars and won't be able to harm anyone else for a long time."
Police are treating the attack as grievous bodily harm with intent.
Lead investigating officer Jamie Piscopo said: "This was a shocking attack on an innocent man going about his daily business. He has received life-changing injuries, including extensive burns and scarring to his arms, face, and the left side of his body.
"At this stage, we are unsure as to what the motive for this was attack was or why someone would want to harm Mr Walker in this way.
"We're releasing the CCTV images in the hope that somebody will recognise the suspect and get in contact with us. It shows the suspect running away. and a red car which we also believe to be involved."