Waterloo Station Renovations Overrun, Causing Chaos For Commuters
29 August 2017, 07:18 | Updated: 29 August 2017, 08:41
Major engineering works at Britain's busiest railway station have overrun, despite a promise the project would be finished on time.
The work to rebuild platforms at London Waterloo began three weeks ago.
But as rush hour started this morning after the bank holiday, platforms 1-14 were still closed. They eventually re-opened at around 8am, but delays are still expected to continue until midday.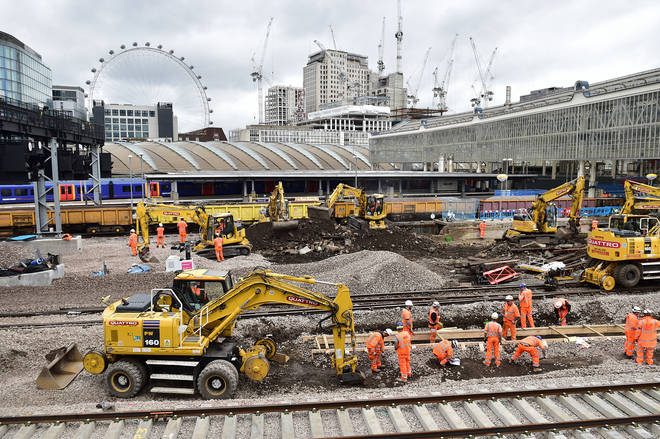 LBC's Rachael Venables reports: "With just a quarter of trains running to and from Waterloo, August's £800million revamp has officially overrun.
"Even last night, bosses thought the station would open this morning. But then they tested the new signally equipment, which isn't working properly."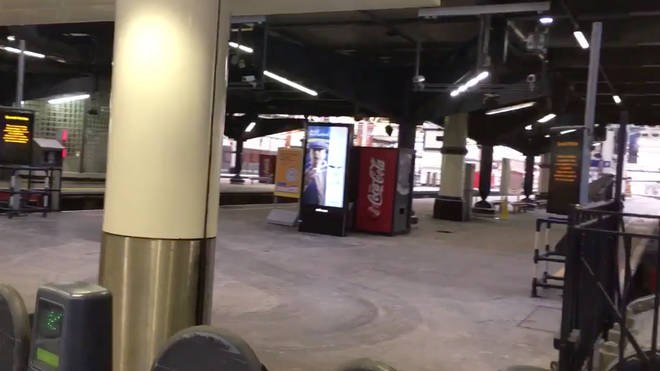 One passenger told LBC: "I checked online last night to see if the trains would be running and it said they would be. So it's very frustrating. I could have had an extra hour in bed instead."