20 Flats Destroyed After Fire In East London
9 June 2019, 16:47 | Updated: 10 June 2019, 09:51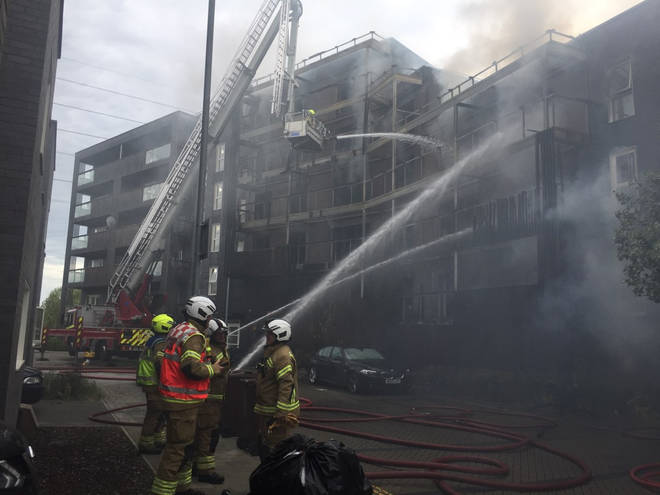 Two people were treated for smoke inhalation after a fire destroyed 20 flats in East London.
One man and one woman were treated on scene as firefighters tackled a fire at a block of flats on De Pass Gardens in Barking.
20 flats were destroyed by fire and a further 10 flats were also damaged by heat and smoke.
London Fire Brigade said that around 100 firefighters and 15 fire engines attended the blaze after receiving a 999 call at 3.31pm, with the fire engulfing flats from the ground floor to the six floor.
Station Manager Andy Maloney, who was at the scene, said: "Fire crews worked really hard to put the fire out.
"Any residents who are affected by the fire are advised to go to the rest centre at Thames View Community Centre on Bastable Road. Transport is available from De Pass Gardens to take people there."
The cause of the fire is under investigation.