Met Chief Heckled Over Police Cuts During Terror Press Conference
5 June 2017, 15:50 | Updated: 5 June 2017, 15:58
This is the moment a member of the public heckled the Met Police Commissioner over cuts to the number of officers on the beat.
Cressida Dick was holding a joint conference with London Mayor Sadiq Khan on Monday afternoon when a man tried to interrupt her speech.

Ms Dick was explaining how she had no plans to arm all officers in response to the London Bridge terror attack which killed seven on Saturday night.

But, as she tried to explain her reasoning, a man could be heard shouting: "More bobbies on the beat", over and over again.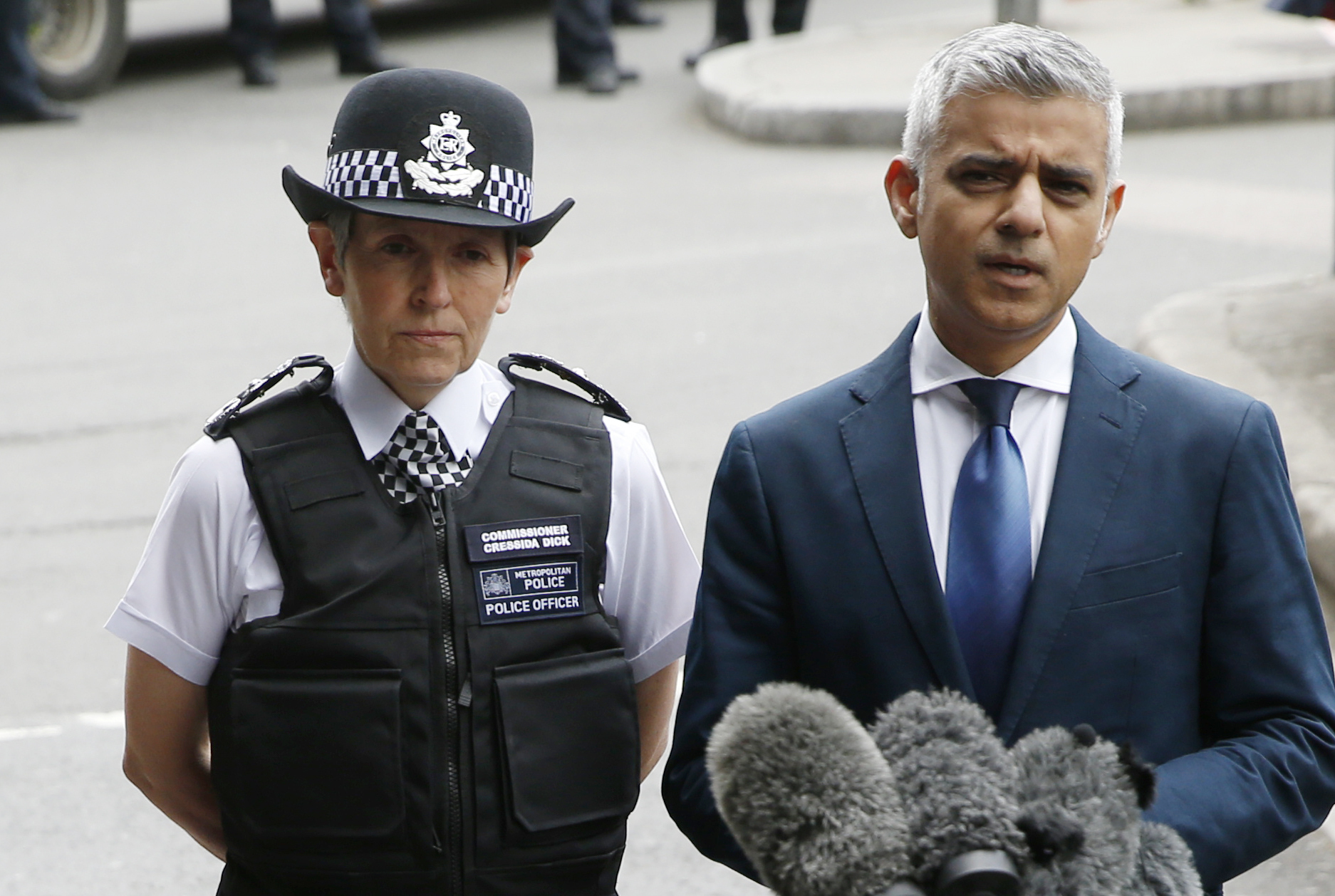 Latest statics show that police officer numbers in England and Wales have fallen by 19,000 since 2010.

The Tories claim they have protected funding to police in 2015 and increased funding on counter-terrorism.

Read more - Conservatives Deny Police Cuts: LBC Fact Check.