Woman Punches Superdrug Security Guard In Face After She's Caught Shoplifting
25 May 2018, 11:26 | Updated: 28 October 2019, 15:21
CCTV shows the moment a woman punched a burly security guard in the face after she was caught shoplifting in Superdrug - and then ran off.
Police are now trying to track down the young woman who filled her bag up with items from the store in Welling, Bexley last month.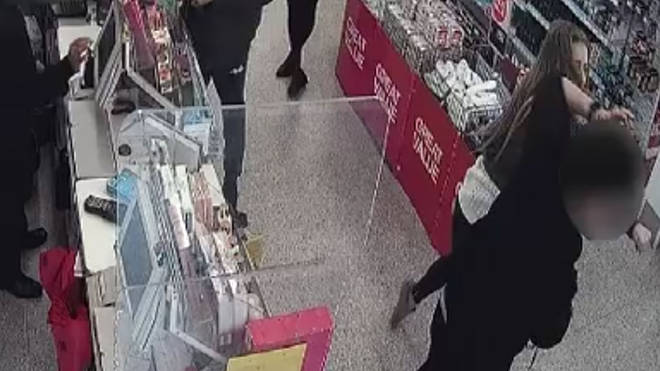 She was confronted by a guard after setting off the alarm while trying to leave.
He could be seen emptying the contents of her bag, but the woman became angry and took a swing at him before making off.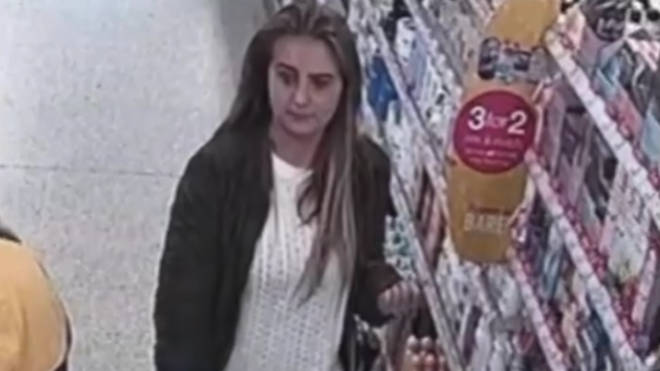 Bexley Police has released the footage in a hope of identifying the woman.
The woman is described as brunette, in her late teens or early twenties, and was wearing a black jacket, white top or jumper and dark coloured jeans.
The incident took place on Wednesday 11th April 2018.